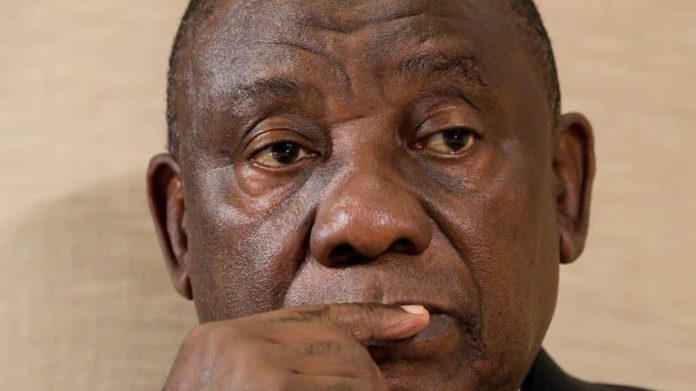 SOUTH African president, Cyril Ramaphosa, has called on executives from the country's largest companies to follow in his footsteps by taking a one third pay cut.
Ramaphosa made the request in an address to the nation in which he announced a two week extension to the three-week lockdown that was to have ended at midnight on April 16. The lockdown will now continue through to the end of the month.
Ramaphosa said he, the deputy president David Mabuza, ministers and their deputy ministers across the cabinet would take a one-third cut in salary for the next three months and donate the proceeds to the Solidarity Fund. "We are calling on other public office bearers and executives of large companies to make a similar gesture and to further increase the reach of this national effort," he said.
The fund, established by Ramaphosa to help combat COVID-19 and provide economic support to people most heavily affected by it, had raised R2.2bn to date. The lockdown had produced promising results in stemming the proliferation of the virus, but more time was needed to consolidate the gains, he said.
The extension of the lockdown, which will put have put some of the country's industry, including its mines, out of action for five weeks assuming it ends as currently planned, will raise inevitable questions about the deterioration of the economy.
Ramaphosa touched on how the extended lockdown would affect industry when he said his government would "… use the coming days to evaluate how we will embark on risk-adjusted measures that can enable a phased recovery of the economy, allowing the return to operation of certain sectors under strictly controlled conditions".
According to BusinessLive, South Africa's mining sector is due to meet with the Department of Mineral Resource & Energy over the weekend to discuss the potential reopening of mines. It is expected that the government will roll out further measures allowing mines and other critical industries to return to production in a phased manner that doesn't compromise the safety of employees or imperil the gains made in the fight against COVID-19.
He also alluded to how South Africa might change once it emerged from the COVID-19 crisis stating: "We can no longer work in the way we have before".
"As government, as NGOs, as political parties, as large corporations and small businesses, as financial institutions, as community organisations and as South Africans we will need to adapt to a new reality," he said.
"As we emerge from this crisis, our country will need to undergo a process of fundamental reconstruction. To do so, we will draw on our strengths: our abundant natural resources, our advanced infrastructure, our deep financial markets, our proven capabilities in information and communication technology, and the depth of talent among our people."
Political commentators have already observed how the COVID-19 crisis has given Ramaphosa an extraordinary opportunity to stamp his authority on government in a way not hitherto seen.