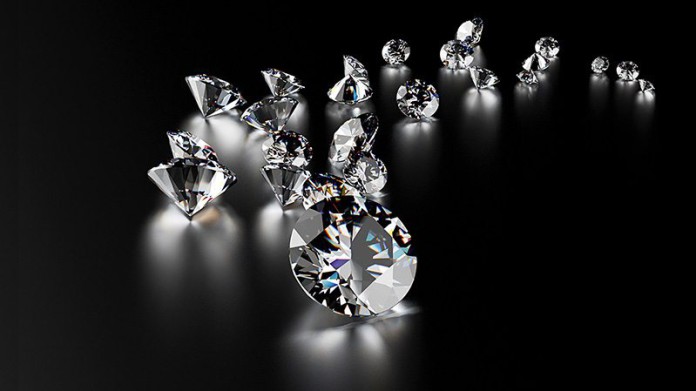 PETRA Diamonds is hoping to persuade bondholders to agree to a postponement of interest due to them so it can drawn down on R400m in new debt – a step that is crucial in keeping the company afloat.
In an update today, Petra Diamonds said its South African banks consisting of Absa, Nedbank and Rand Merchant Bank, had agreed the company could draw down on R400m of a R1bn revolving credit facility (RCF), with conditions.
The conditions demand a temporary halt to the repayment of a black economic empowerment scheme, which subsequently has won the support of Petra's BEE partners, and secondly that Petra suspend this year's first instalment of a semi-annual 7.25% interest payment on a $650m convertible loan note. Interest on the notes is payable today (May 1) and November 1.
In terms of the bond regulations, however, failing to pay interest after a 30-day grace period allowed (May 30) could see bondholders force the redemption of their bonds with interest provided such an action has the support of 25% of bondholders.
Petra said today it was holding discussions with about 50% of its bondholders which had retained financial and legal advisers on the matter.
Shares in the company fell under renewed selling pressure today: as of mid-morning, they were about 5% weaker at £2.02/share, but off the firm's historic low of £1,08/share recorded on March 31.
Discussions with the bondholders' advisers were "progressing well", said Petra Diamonds. It added it was confident it could "… manage its near-term liquidity risks while continuing discussions with various stakeholders regarding strategic alternatives to improve the company's long-term capital structure".
Petra is fighting for its life. The company announced on April 9 that it had mothballed its Tanzanian mine, Williamson, whilst it plotted a way through the halt on diamond sales amid the COVID-19 pandemic. Having reached South Africa, the virus prompted the government to a largely pre-emptive five-week social distancing lockdown that ended today (May 1).
In terms of government regulations, firms operating underground mines were permitted to ramp up to a 50% staff complement after three weeks of the lockdown. Petra said this process was well underway in terms of Standard Operating Procedures (SOPs) that complied with the Mineral Council South Africa's COVID-19 guidelines.
Petra had also made salary sacrifices in order to assist those worst affected by the COVID-19 crisis in terms of which Richard Duffy, CEO of Petra Diamonds, as well as his finance director, Jacques Breytenbach, will donate a third of their salaries for three months from April through to June.
In addition, the salaries of the company's non-executive directors and other members of the executive committee (Exco) will be reduced by a quarter whilst senior managers reporting to the Exco members are able to participate in this initiative with a reduction of up to 20% of their salaries, at their discretion.
But it's the liquidity crisis that is most pressing for Petra.
Winning the agreement with bondholders may require conditions of their own that could speak to Petra's intention, announced on March 27, to assess its strategic options with the loan notes that fall due in May, 2022. Petra said at the time it had retained the services of Rothschild & Co and Ashurst as its financial and legal advisers respectively.