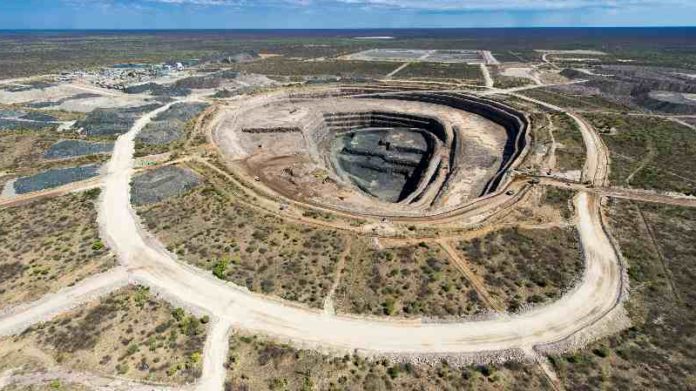 LUCARA Diamond Corporation is weighing the proportion of cash it can put into the proposed $514m underground expansion of its Karowe mine in Botswana owing to market uncertainty caused by the COVID-19 pandemic.
Already, the company has suspended the second of four planned diamond tenders this year. Scheduled to take place mid-May, the tender will take be "… at a more appropriate date in the near-term, as market conditions are evaluated," the company said in a first quarter update Friday.
Lucara Diamond Corp. said in the update that in the light of COVID-19 related uncertainty, it was reviewing its original estimates and assumptions "… for the quantum and timing of cash flows expected from the current operations against the anticipated financing requirement for the underground expansion program".
Lucara Diamond was also re-scoping this year's capital expenditure on the expansion planned at some $53m and to be financed entirely from cash flow. Again, this was down to "present uncertainty related to our 2020 revenue forecast".
The upshot for the project, which was to be financed over a five-year period, is that more debt may be required than forecast. Lucara Diamond said lender Nova Scotia Bank had renewed a $50m credit facility with the company.
The company had suspended production guidance for 2020 which had been in November put at between 370,000 to 420,000 carats. Sales for the year were estimated at between 350,000 to 390,000 carats.
"Demand for our product, however, continues to be weak and Lucara is necessarily focused on cost management and capital discipline through this period of uncertainty," said Lucara Diamond CEO, Eira Thomas, in a statement.
"Though our near-term outlook on diamond prices remains uncertain, global rough diamond production curtailments combined with early indications of polished diamond demand recovery in Asia provide some optimism that demand will improve in the latter half of the year," added Thomas.
Thomas later said in a conference call with analysts that the company could potentially hold its second tender at the end of the second quarter, before June-end.
"We don't have gun to our heads. We want to be strategic; we want to be smart. There is potential for a sale by end of quarter two, but we don't want to be held to that. The market is starting to open a bit," she said.
Total revenue booked in the first quarter totalled $34.1m (2019: Q1 – $48.7m) at an average price per carat of $396 ($512 per carat). As previously published, the company sold 86,178 carats in the quarter compared to 95,053 carats in the first quarter of the previous financial year. Lucara Diamond acknowledged the first quarter's sales were normally the year's weakest.
There had been sales through Clara, however – Lucara Diamond's bespoke digital sales platform. These totalled $3m in six events during the quarter taking total sales since December 2018 to $12m.
In terms of delaying the project, Lucara would be assisted in that it could process stockpiled underground ore, but Thomas was reluctant to do that. "We are fortunate in that there are stockpiles on site that will be buffer for the underground, but I don't want to eat into those ahead of a five-year build," she said.
"We do have flexibility that would allow us to take the foot off the pedal; if we have to slow it down to a trickle, we will, but I think there is a balance."