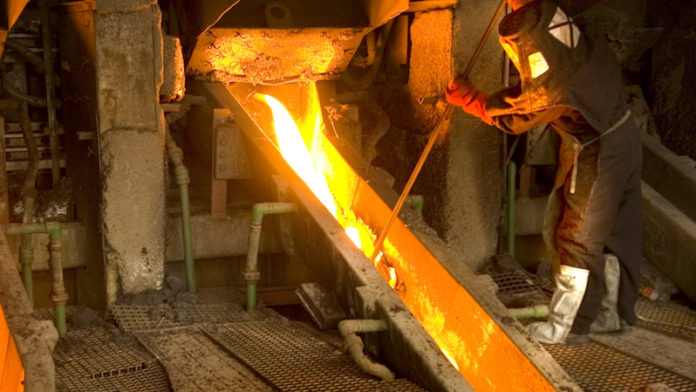 MERAFE Resources is to keep four smelters and its Kroondal mine in mothballs until market conditions improved, the group said in a statement in which the recommencement of production at its Lion smelter and Eastern Chrome mines was also announced.
The Glencore Merafe Chrome Venture, in which Merafe has a 20.5% stake, would keep its Boshoek, Rustenburg, Wonderkop, Lydenburg smelters, and its Kroondal mine under "care and maintenance", it said.
"The decision to restart these operations will be kept under review and is subject to an improvement in the macro-economic environment, which was challenging even before the impact of COVID-19," Merafe said in its statement.
There are signs the market could be improving. The European benchmark ferrochrome price increased nearly 13% to 114 US cents per pound for the second quarter of 2020, according to a Merafe announcement on April 22.
The improvement in prices may reflect a general pick up in industrial activity in China which is emerging from COVID-19 related lockdowns. Citing a quarterly report by BHP, the Financial Times said in April industrial activity was improving in China, spurred by supportive credit and fiscal policies.
Glencore Merafe Chrome Venture also operates UG2 platinum group metal plants which Merafe said today would also restart in a phased approach once the platinum mines resume operations. As with the rest of the South African mining sector, the company had implemented "stringent COVID-19 restrictions".
Return to work processes include screening and testing procedures and social distancing protocols in line with the government's regulations and guidelines.
Merafe announced production for the three months ended March of some 100,000 tons of chrome which compared to 104,000 tons produced in the March quarter last year. Two months earlier, however, it started a Section 189 restructuring process at the Rustenburg smelter which produces at a capacity of 430,000 tons per year.
In April, Merafe reported a headline loss per share of 1.8 cents, a 29c/share negative turnaround on the previous year – its first headline loss since 2009. The numbers included a R1.85bn write-down of its assets.
The basic loss per share came in at 54.2c compared to a 27.2c/share profit in 2018. Net cash including cash and cash equivalents and the firms' bank overdraft, increased to R354m from R281m previously.
It also announced it would draw on debt to fund itself if necessary during the lockdown period imposed by the South African government.