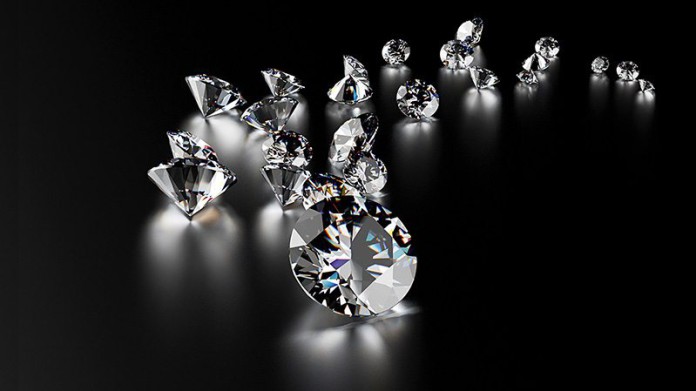 PETRA Diamonds today downgraded production for the next two financial years partly owing to a widely expected decision to shut its 130-year old Koffiefontein, a mine located in South Africa's Free State province.
Production for the current 2023 financial year has been reset to 2.8 million carats after previously estimating 3.3 to 3.6 million carats in output. Similarly, diamond production for the 2024 financial year has been lowered to between 2.8 and 3.3 million carats compared to a previous forecast of 3.3 to 3.6 million carats.
Commenting in a production update for the first half of its 2023 financial year, Petra CEO Richard Duffy said the output downgrades were also owing to the suspension of mining at Williamson, its Tanzania mine which suffered a breach to a tailings dam in November.
Williamson would restart production in the 2024 financial year, said Duffy. However, the suspension would crimp cash flow generation. According to a report by BMO Capital Markets in December, Petra's cash flow would fall to $12m this year compared to $213m in the 2022 financial year.
Duffy said today Petra's previously stated ambition to pay dividends would be unaffected by events at both Williamson and Koffiefontein. "With a stronger product mix offsetting the recent softness in rough diamond prices, we remain confident that we will continue to generate cash to fund capex, allow further deleveraging and pay dividends," he said.
In September, Petra laid out a dividend policy in which the board would consider paying out within a range of 15% to 35% of adjusted free cash flow after interest and tax and adjusting for any windfall earnings.
Duffy's bullishness also comes despite ongoing headwinds at the firm's flagship South African mine, Cullinan.
Petra said in its production update that it continued to experience lower grades Cullinan. However, it had taken mitigating factors including the reopening of two tunnels which would "more than offset" lower grades this year and in 2024, and would even contribute to production from the 2025 financial year.
The "difficult decision" to close Koffiefontein brings the curtain down on a mine that's been operating since the 1880s. Koffiefontein's resources were set to be exhausted by 2025, although Petra had sought a potential buyer last year. It reduced the mine's employee numbers in April.
"Engagement with our key stakeholders remains constructive as we seek to ensure an inclusive and responsible process towards mine closure," the company said.