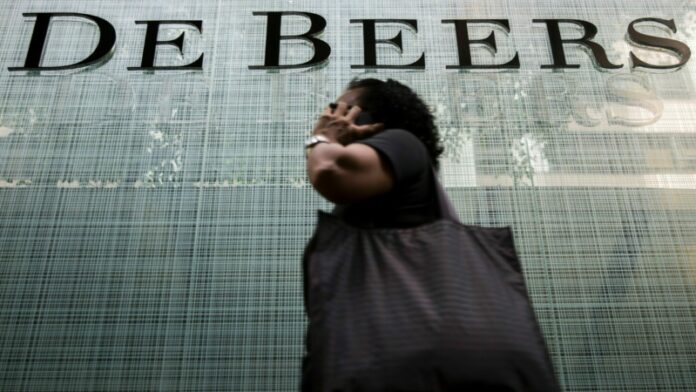 ROUGH diamond sales fell to $450m for the fifth sales instalment of 2023 said De Beers today, adding that the global economy continued to "impact end-client sentiment".
"The diamond industry remains cautious heading into summer," said Al Cook, CEO of De Beers, which is 85% owned by Anglo American.
De Beers reported sales of $479m in the previous sales cycle. Today's sales are heavily down on 2022 when $657m in revenue was booked for the fifth sales cycle.
Rapaport reported recently De Beers had reduced prices for larger stones during the cycle under review. Price declines ranged from 5% to 10% and were focused on the lower-quality items that have suffered most in the recent downturn.
Commenting in a recent report, Morgan Stanley said Anglo would see a decline in earnings before interest, depreciation and amortisation from its stake in De Beers falling to $900m in the 2023 financial year – about 15% of Anglo's total Ebitda of $12.7bn – compared to $1.4bn from diamonds in 2022.
Said the bank: "If spot prices persist, we expect Anglo American to be free cash flow break-even in 2023". This performance would be below its diversified peers such as Rio Tinto at about 9% and Glencore also at 9%.
De Beers sold a total of $6bn worth of rough diamonds in 2022 compared with $4.9bn in 2021 consisting of 30.4 million carats (2021: 33.4 million carats). The group is forecasting production for 2023 of between 30 million and 33 million carats "subject to trading conditions".