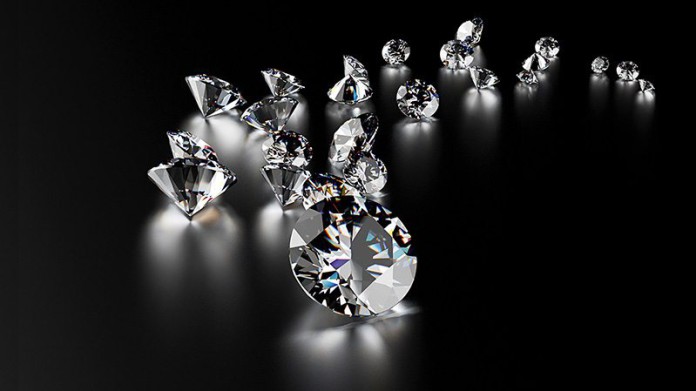 THE government of Botswana announced on July 1 it had reached an in-principle agreement with De Beers on a new 10-year rough diamonds sales deal.
The agreement covers diamonds produced by their joint venture Debswana through to 2033. New 25-year Debswana mining licence agreements through to 2054 have also been concluded, the government said.
Debswana is owned equally between De Beers and the Government of Botswana.
In terms of the new deal Botswana's state-owned diamond trader will get 30% of output from Debswana. The government said there's also an agreement — still tentative at this stage — for that share to eventually increase to as high as 50%, said Bloomberg News.
"We will take it bit by bit, because if we just do that all at once without a proper plan about how to sell the diamonds, the price in the market would fall," Emma Peloetlets, permanent secretary to Botswana's president, was quoted by Bloomberg as saying. "But we have told ourselves that we will not go beyond ten years without getting to that 50%."
Botswana's Okavango Diamond Company currently gets 25% of Debswana production, the newswire said.
"The transformational new agreements between Botswana and De Beers reflects the aspirations of the people of Botswana, propels both Botswana and De Beers forward, and underpins the future of their Debswana joint venture through long-term investment," the government said today.
Whilst the new sales deal was being formalised, Botswana and De Beers would extend the current agreement, the government said. In terms of this arrangement, Debswana sells 75% of Botswana diamond production to De Beers. It expired in 2020 but has been extended several times, initially during the Covid-19 pandemic.
Saturday's announcement will come as a major fillip for Anglo American which owns 85% of De Beers, especially as Botswana has threatened to look at other partners.
Botswana president Mokgweetsi Masisi was quoted as saying earlier this year that discussions with De Beers were like "shaking a giant".
"These are our diamonds, and we want a larger share for us, but through negotiations". He added: "If it gets difficult and talks fail, we will have a say, 'Let's go our different ways'".
De Beers sold a total of $6bn worth of rough diamonds in 2022 compared with $4.9bn in 2021 consisting of 30.4 million carats (2021: 33.4 million carats). The group is forecasting production for 2023 of between 30 million and 33 million carats "subject to trading conditions".
The diamond sector has fallen under pressure this year, however. Diamond sales fell to $450m for De Beers' fifth sales instalment of 2022, the company said on June 21. "The diamond industry remains cautious heading into summer," said Al Cook, CEO of De Beers
De Beers was a standout contributor to Anglo's full year earnings in its 2022 financial year. Based on underlying Ebitda of $1.41bn for the 12 months ended December 31, De Beers comprised 9.7% of Anglo's total Ebitda of $14.5bn. In 2021, De Beers comprised 5.3% of Ebitda.