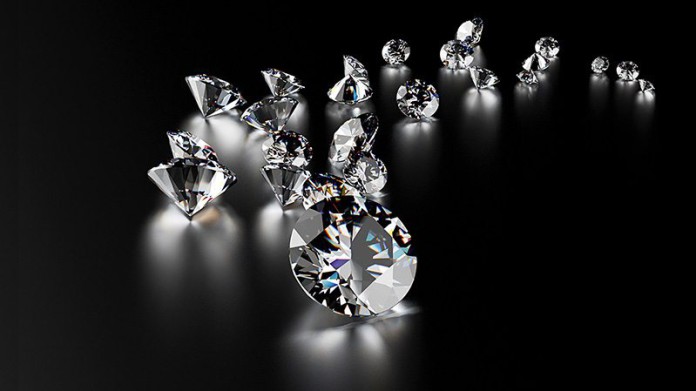 DIAMOND contracts are not, it seems, forever — unfortunately for De Beers. By the time the Anglo American firm brings a new marketing deal for shareholder approval, probably at Anglo's AGM next year, it will be almost four years since the last deal expired, and six since negotiations began.
For its pains the diamond giant is getting 70% of diamonds produced by Debswana, the 50/50 joint venture with Botswana's Okavango Diamond Company. That's 5% less than set down in the previous deal. Ninety One portfolio manager Unathi Loos says the deal looks like a case of diminishing returns, especially as comments from the Botswana government point towards it eventually taking half of Debswana production.
De Beers CFO Sarah Kuijlaars defends the agreement, which still has months of administrative goings-over to conclude, saying the group is also getting a 25-year extension of a mining lease to operate in Botswana. In a departure, De Beers had wrapped mining and marketing in a single discussion when negotiations kicked off in 2018.
"It is a huge accretion to ourselves," says Kuijlaars, who adds there is no evidence of Botswana deciding to revisit the deal at a later stage. That may be, but who's to say? Two months before negotiations closed, Botswana President Mokgweetsi Masisi boasted they were akin to "shaking a giant". He even suggested Botswana could walk away from a deal.
Masisi did a good deal. In return for extending the lease, and agreeing to a 10-year marketing arrangement, Botswana will also receive $75m upfront from De Beers for use by its economic diversification fund, as well as annual payments over 10 years for a maximum of $750m. "The annual contribution depends on the proportionate cash flows, so could be zero if cash flows are negative, or much higher than $75m in any year with strong cash flows," says Barclays analyst Ian Rossouw.
Kuijlaars says she expects Anglo shareholders will support the deal, especially given the involvement of CEO Duncan Wanblad, who tells the FM: "These are the world's best diamond assets … These agreements will last for 10 years and the lease for 25 years. So it gives us a long, long time to still be in partnership with an important partner."
In truth, diamonds of the type De Beers sells are hard to find. It's one reason why the group has restarted exploration in Angola, which Kuijlaars says is most probably the best place to discover new resources of the gems.
As for comments that lower cash flows from Debswana will ultimately hurt the diamond sector as De Beers will have fewer funds to market, Kuijlaars says she expects the market will have an abundance of time to adjust to this. Not forever, however.