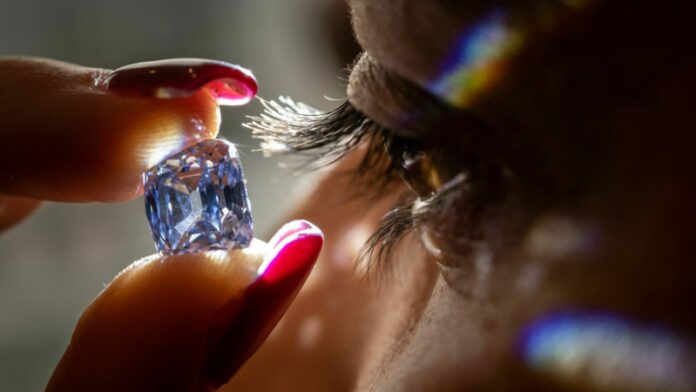 DE BEERS will suspend online rough diamond sales and plough $20m into marketing gems ahead of the critical year-end buying season.
The Anglo American-controlled firm also said it had reduced its rough diamond availability amid a 61% year-on-year decline in rough diamond sales for the eighth cycle which came in at $200m (2022: $508m). Sales in the seventh cycle totalled $370m.
Commenting on its decision to suspend online sales, De Beers CEO Al Cook said the company would "continue to support its sightholders to help re-establish equilibrium between wholesale supply and demand by providing full flexibility for rough diamond allocations in Sights 9 and 10 of 2023".
De Beers' actions come against a backdrop of news that the Gem & Jewellery Export Promotion Council (GJEPC) has teamed up with various local diamond polishing associations in India to introduce a 'voluntary' two-month freeze on rough diamond imports.
"Whilst this may signal the beginning of supply rebalancing, the process will likely take time, and consumer demand remains under pressure amidst elevated interest rates and intensifying competition from lab-grown diamonds," said Morgan Stanley analysts in a report today.
The bank has pencilled in sales from De Beers of $391m and $395m from the ninth and tenth sales cycles, but added there were "significant downsrisk risks" to its forecasts.
The seventh cycle sales numbers were a shock to the market. Berenberg, a bank, said the numbers were well below its expectation of $429m for the eighth cycle. The seven year trailing average of rough diamond sales is $445m, excluding the 2020 average of $441m.
"On our numbers this is the worst De Beers sight since 2015, excluding 2020, which was impacted by COVID-19. Again this will put pressure on De Beers, which is 6% of our 2024E EBITDA for Anglo," the bank's analyst Richard Hatch said.
Anglo American, which owns 85% of De Beers, has from time to time been questioned about the presence of diamonds in its portfolio. Investors, said HSBC in a recent report, were wondering whether Anglo was ripe for a restructure.