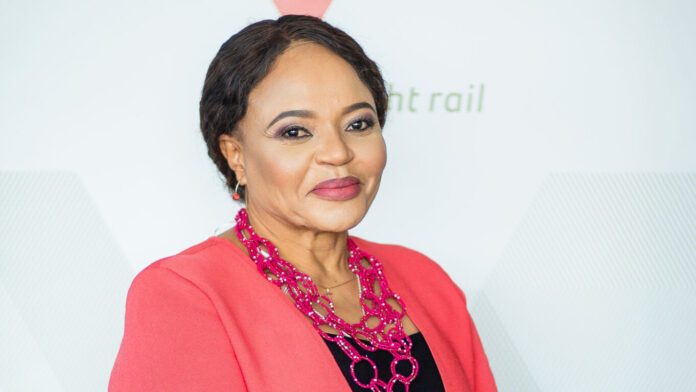 SIZA Mzimela, CEO of Transnet Freight Rail (TFR) has resigned, according to a report by News24.
The publication said today Mzimela sent out a letter to staff thanking them for their service and remining them of progress that had been made.
Mzimela's departure comes as no surprise following the resignation of Transnet CEO Portia Derby last week.
BusinessLive reported last week that the "writing was on the wall" for Mzimela following the resignation on Friday of her boss, Derby.
"She has been protected by Portia. With Portia gone, I do not see her surviving," a source told BusinessLive. "She has been the bully and her inability to take advice would make it impossible for her to stay," another source added.
Former Exxaro Resources CEO and Minerals Council president Mxolisi Mgojo said at the Joburg Indaba conference on Wednesday there was "nowhere to hide" at institutions such as Transnet as an industry-driven review of logistics and energy failings took hold.
"What is critical is that (Transnet) board members have been assigned to each of the corridor workstreams which gives insight at a Transnet board level with a direct view on what is happening on a week-by-week basis," said Mgojo.
"So there's absolutely great accountability. There's no place to hide here. You will be caught out very, very quickly. I can tell you that right now. I will not say any more, but we have seen what has happened in the last week. It is hot. It is very hot in that space," he said.
The Minerals Council said it noted Mzimel'a resignation adding that it was "imperative that the private sector is given greater access to participation in operating trains and ports as a matter of urgency".
"The Minerals Council will continue to engage the Transnet Board and new executives when they are appointed," it added.
The Minerals Council created a furore in December 2022 when it sent a letter to Transnet chairman Popo Molefe demanding Derby's resignation as well as that of Transnet Freight Rail CEO Sizakele Mzimela.
Derby was appointed Transnet CEO in February 2020 and has been blamed for the operational mismanagement that caused a collapse in coal export volumes through Richards Bay.
According to the Minerals Council, Transnet mismanagement was responsible for the bulk of R51bn in 2022 revenue losses when measured against targeted volumes.
The Minerals Council attack on Derby was followed by a demand from the Durban Chamber of Commerce that she step down because she was sabotaging business through lack of service delivery.