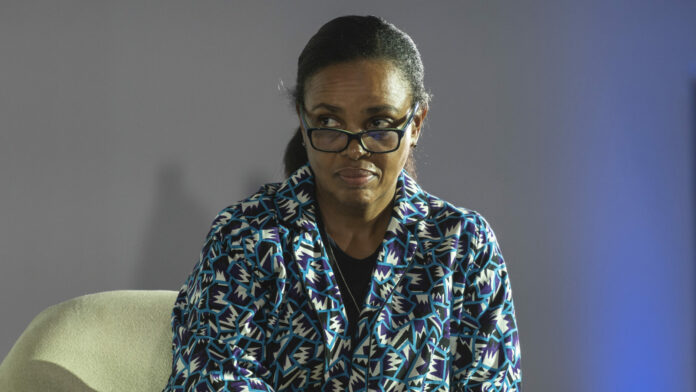 SOUTH Africa's Minerals Council called for the resignation of Transnet's senior management prior to the two sides agreeing in December to a 'collaborative structure' in which industry concerns about rail and port performance could be tackled.
News24 cited a letter, which it said was signed by Minerals Council chairperson Nolitha Fakude, blaming Transnet CEO, Portia Derby and Sizakele Mzimela, CEO of Transnet Freight Rail (TFR), for the state-owned firm's logistical failures.
In the letter, Fakude called for their replacement and added a warning that failing to act could result in Transnet falling into bankruptcy, said News24.
"For more than 24 months, we have given the benefit of the doubt to the Transnet management team, who have aptly demonstrated, through several bizarre decisions and statements and in particular the ongoing tragic decline in the performance of Transnet, that they cannot resolve the crisis and are not capable of turning around the performance. We are insisting on the critical need for urgent change," the council's letter said, as quoted by News24.
"Given that Transnet SOC's operating performance is deteriorating, we cannot see how the company will avoid breaching its debt covenants early in 2023, at which stage the directors of Transnet SOC will need to place the company into liquidation or risk being sued for trading recklessly," said the letter. "The bulk commodity mining companies that are members of the Minerals Council are now demanding urgent action on this crisis, as it is now posing an existential crisis for Transnet and for the mining companies."
News24 said the Minerals Council called for industry experts to be brought in to help stabilise the situation on each of the four bulk commodity lines where there is "a critical shortage of suitably skilled technical leaders". The organisation said the industry is prepared to parachute in real capacity to assist in resolving the short-term crisis issues, including previous experts who Transnet retrenched.
The council also said "war rooms" must be established for each rail corridor, comprising experts from the industry and Transnet to take urgent short-term steps to address critical constraints to performance.
News24 said Fakude's letter implored the Transnet board to play a critical leadership role in addressing the crisis and warned that failure to act "with the necessary urgency and based on proper interventions is putting our industry and country in an existential crisis".
Transnet's underperformance last year was a major source of concern for exporters including the country's coal, iron ore and other mineral producers. In October, Roger Baxter, the outgoing CEO of the Minerals Council, likened Transnet's problems to another Eskom in the making.
He estimated that an extra R151bn could be earned in annual export revenues if the "optimised" logistical levels were achieved across the country's main bulk commodity exports.
Instead of responding to these comments, Derby said in a presentation at the Joburg Indaba, a conference, that any additional capacity Transnet created on its rail routes would be reserved for new, black-owned businesses.