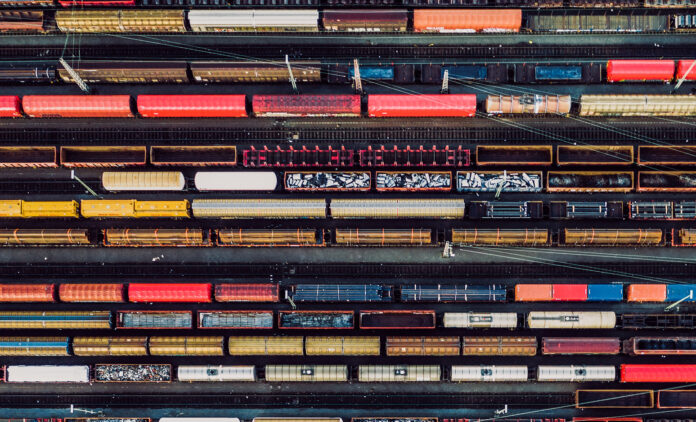 TRANSNET has ripped up an agreement with a Chinese locomotive supplier after the firm – CRRC E-Loco Supply – refused to have its financial affairs vetted by the South African Reserve Bank and the South African Revenue Service (SARS).
The state-owned ports and rail company said it would re-open invitations to tender to former bidders including Wabtech, Mitsui and Alstom. The tender is for the supply of spare parts for the repair of locomotives that were previously supplied by the Chinese company. CRRC was also required to meet other conditions.
The initial contract with CRRC was found by Transnet to be "irregular and illegal" following their investigation during the State Capture inquiry.
The development today is another blow to Transnet which received calls from the mining sector in December that its CEO Portia Derby and head of its largest operating unit, Transnet Freight Rail (TFR), resign.
In a letter seen by Business Day and News24, Minerals Council chairperson Nolitha Fakude criticised "several bizarre decisions and statements" made by Transnet management "and in particular the ongoing tragic decline in the performance of Transnet".
Transnet and the Minerals Council have since agreed to a "collaborative structure" in which industry concerns about rail and port performance could be tackled.
Transnet said today that the failure to repair locomotives supplied by CRRC had particular relevance for three major corridors (North, Northeast and Cape Corridors) that account for roughly 50% of TFR's revenue and affect coal, chrome and manganese exports.
"As a matter of urgency, in the next few weeks, Transnet will therefore be issuing an open competitive tender inviting any eligible Original Equipment Manufacturer (OEM) to step-in to rehabilitate the non-operational Chinese locomotives," Transnet said.
In order to "give effect" to a definitive agreement with CRRC E-Loco Supply signed in November, the Chinese company was required to comply with SARS and Reserve Bank scrutiny, said Transnet. This was to "normalise" CRRC in South Africa, it said.
Other elements of the definitive agreement was the long term material and reliability support to Transnet, the repayment to Transnet of "unjustified profits by CRRC" and the delivery of the remaining 99 locomotives at the corrected price.