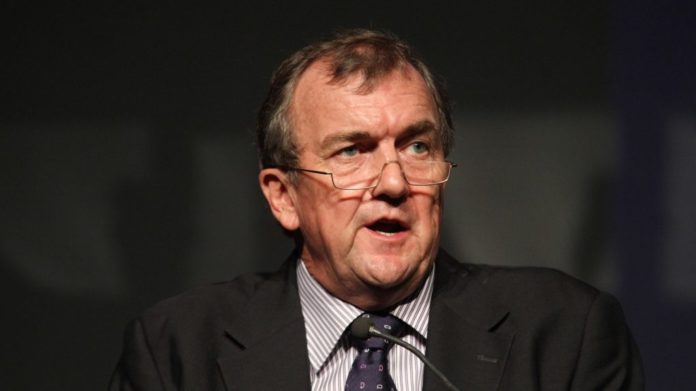 GOLD mining companies would turn increasingly to industry consolidation through merger and acquisitions this year, said Mark Bristow, CEO of Barrick Gold.
Speaking to Bloomberg News, Bristow also said that his company's preference was to focus on the junior market "where it fits with our exploration focus".
Bristow added that 2023 "… is going to be seen as the start of serious change – in the way mines operate and are held accountable".
"The scenario that's playing out across the globe is a very interesting dynamic, and honestly I don't think anywhere is perfectly safe to invest right now," he said.
The mining industry had $67.5bn in announced mergers and acquisitions last year, a 17% drop from the prior period, according to data compiled by Bloomberg.
Bloomberg said the year would feature recession, geopolitical risks and an uncertain investment climate that could change the face of mining.
Countries are cracking down on foreign firms mining their resources, both to seize on the rush to secure critical minerals and boost revenue in cash-strapped jurisdictions.
The newswire referred to the recent dispute over tax between Toronto-listed First Quantum Minerals and Panama's government which may see the mining firm halt operations at its Cobre Panama copper mine.
"There's increased demand for taxation by a lot of governments based on what they believe are mining companies making more money because of higher prices," Lundin Mining CEO Peter Rockandel told Bloomberg News. "But I don't think they're considering the inflationary pressures we face."
Gold producers expect bullion prices to rise this year as investors seek shelter on concerns of a global recession and challenging market conditions. Gold averaged just above $1,800 an ounce last year.
"I'd be surprised to see gold at any less than $2,000 per ounce a year from now," Ammar Al-Joundi, CEO of Agnico Eagle Mines, said in an interview. "This environment where you've got runaway government deficits and the highest inflation in decades is really positioning gold as demonstrably the best hard currency in the world," he told Bloomberg.