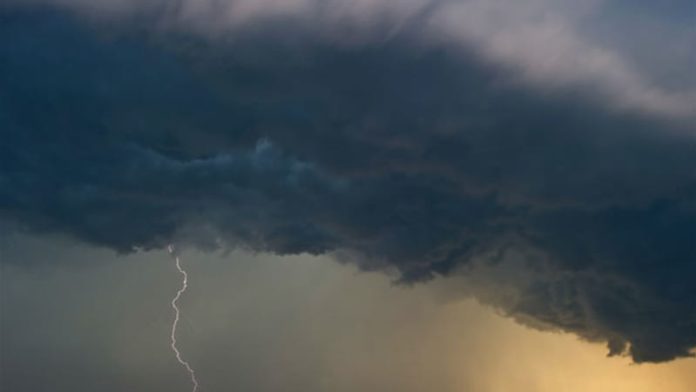 UNPRECEDENTED rainfall hampered production from Tharisa's platinum group metal (PGM) and chrome mine in the first quarter, the Johannesburg-listed group said in an update today.
Tharisa mines from an open pit in South Africa's North West province where rainfall in the first quarter was 27% higher compared to previous years. Phoevos Pouroulis, CEO of Tharisa said open pit flexibility had consequently been "compromised".
The impact of rain is reflected in a 17.7% decline in quarter-on-quarter reef mined. However, Tharisa supplemented run-of-mine production with stockpiled material. As a result, first quarter production of PGMs and chrome concentrate came in 5.7% and eight percent lower at 42,7000 ounces and 383,000 tons of concentrate respectively.
Despite this, Tharisa kept full year production guidance unchanged at between 175,000 oz and 185,000 oz of PGMs and chrome concentrate production of 1.75 million tons (Mt) and 1.85Mt. The company produced 179,000 oz in PGMs and 1.58Mt of chrome in its 2022 financial year ended September.
Stockpiled ore of about six weeks had been reduced to about four weeks, the company said.
Tharisa had improved drainage in the open pit in order to cope with possible further rainfall, said Pouroulis who added that market prices for Tharisa's products remained robust.
The company achieved a first quarter average chrome selling price of $223/t CIF to China which compares to an average $209/t for the previous financial year. Pouroulis said sales would slow towards the end of the current quarter in line with China's new year celebrations, but the reopening of the country following prolonged Covid-19 lockdowns could provide a spur to sales.
Bulk exports from South Africa are hindered by poor capacity utilisation of Transnet, the state-owned rail and ports company. However, Tharisa was able to export its goods from three ports which would help relieve logistical stress, said Pouroulis.
The basket price for PGMs sold in the first quarter was $2,360/oz. Historically, this is an elevated price but is lower than last year's average of $2,564/oz. Pouroulis said the PGM price would be supported by automotive demand for the metals in autocatalysts as well as production difficulties, especially from South Africa.
He was also bullish on the prospects of platinum. "The growing reduction in platinum surplus supplies has resulted in platinum price increases with rhodium and other minor PGM basket constituents remaining strong," he said.
During the quarter, Tharisa began work on its Karo Platinum project in Zimbabwe and raised $31.8m in bonds listed on the Victoria Falls Stock Exchange which will be put towards the project.
The group ended the quarter $213.9m cash on hand and net cash of $101.1m.