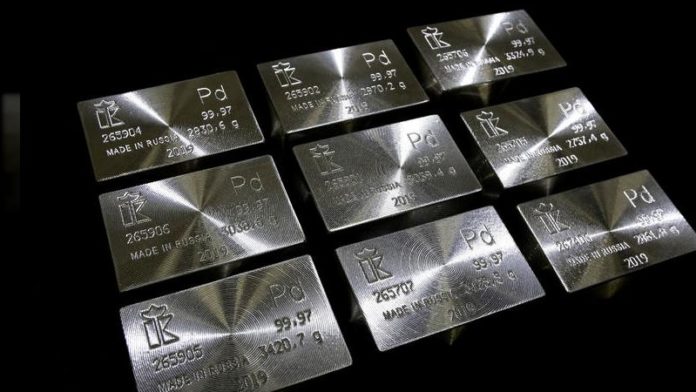 ANGLO American Platinum (Amplats) is forecast to report a large increase in unsold refined metal – a development that would reduce its cash flow and result in a reduction in the annual dividend.
This was the view of Bank of America analysts who said technical glitches were to blame for the expected poor year-on-year performance.
They also forecast that the platinum group metal (PGM) basket would be under pressure this year, especially palladium. Amplats' business case would also be negatively affected by South African risk, described by the bank as "a tricky postcode".
Even before these headwinds, it was a tough ask for Amplats to beat the more than five million ounces in its 2021 production, said the bank's analysts.
The technical problems included the supply of sub-grade parts to the Polokwane smelter rebuild which delayed its commissioning about two months, and an extension of the maintenance programme at Mogalakwena, Amplats' flagship operation.
"We think this could set the stage for a BIG working capital build = weaker cashflow, lower dividends near term," the bank's analysts said.
On December 9, Amplats announced a major cut to production guidance for the next two years. Refined PGM production for 2023 was downgraded to 3.6 and four million oz compared to a previous estimate of 3.8 to 4.2 million oz. For 2024, Amplats has forecast refined PGM output of 3.6 to four million oz – potentially up to 500,000 oz less than the upper end of previous 2024 guidance of 4.1 to 4.5 million oz.
In addition, Amplats also pushed back a decision on the development of a third concentrator at Mogalakwena by 18 to 24 months citing a combination of ageing assets, lower grades, and the end of third party concentrate supply contracts.
Commenting on market conditions, Bank of America said the price of PGMs has cooled following panic buying, especially of palladium, in the wake of Russia's invasion of Ukraine. Russia controls about 39% of global palladium supply.
It also said there was a risk of consumers continuing to switch to electric vehicles from the internal combustion engine. Autocatalyst demand comprises 80% of total palladium demand.
In early January, Eskom resumed higher stages of loadshedding. As an intensive energy user, Amplats has an agreement with Eskom to curtail electricity use which forces it to cut refined production when the curtailment is particularly high.
Said Bank of America: "We see South Africa as something of a tricky postcode" because "power outages had become … a regular occurence.
"We see miners running operations through the night when power demand is at its lowest point in order to reduce the likelihood of disruption." This would put additional pressure on Amplats' volumes.