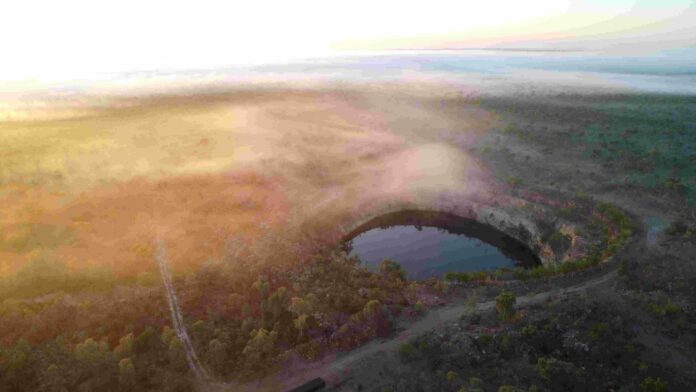 LUCAPA Diamonds has iced its Merlin feasibility study owing to a decline in diamond prices, saying that it was weighing low cost alternatives.
The project, acquired in 2021 for A$8.6m, was forecast to produce about 2.1 million carats over a 14 year life of mine, according to a 2022 scoping study. Pre-production process and infrastructural capital of A$69m was estimated.
The Sydney-listed firm said today however it would pause the feasibility study underway this year while it examined "a smaller scale, lower cost alternative path to development".
"Lucapa is in the fortunate position to be debt free and have two profitable producing mines," said Nick Selby MD and CEO of Lucapa Diamonds in a statement. "For the next 12 months we will focus on further strengthening our balance sheet," he said.
"Rather than raise capital to fund the original Merlin development, we will focus on a lower cost pathway to development using existing resources. We believe that this is in the best interests of shareholders," he said.
Lucapa said that the alternate study would examine using existing resources such as the trial mining plant and front-end scrubber to get Merlin into production.
In terms of the base case assumptions of its then scoping study, Merlin was to generate for Lucapa A$2bn in revenue and A$1bn in Ebitda over its life. But that was amid sharply rising diamond prices (which had just risen 45%). Merlin was previously operated by Rio Tinto before its closure in 2003.
Today the diamond market is in structural oversupply.
De Beers announced rough diamond sales of only $80m in the ninth and penultimate sales cycle of 2023 as demand for goods continued to slump.
"Macro-economic challenges continue to affect the diamond sector," said Al Cook, CEO of De Beers on November 8. The sales were so low as De Beers cut supply to the sector. In addition to limiting supply, a voluntary import moratorium implemented by Indian manufacturers earlier this year would see extended Diwali holidays and factory closures.
Lucapa recovered 16,588 carats in the third quarter this year, a fifth lower than the third quarter last year. Year-to-date carat production totalled 47,515 carats, a 7% year-on-year decline. Lucapa mines from the Lulo kimberlite deposit in Angola and Lesotho's Mothae diamond mine.
Selby was appointed MD and CEO in October following a stint as interim CEO in August and September. He was previously chief operating officer of the company, having joined it in 2014. Selby replaced Stephen Wetherall who announced his resignation in July ending a nine year run at the company.