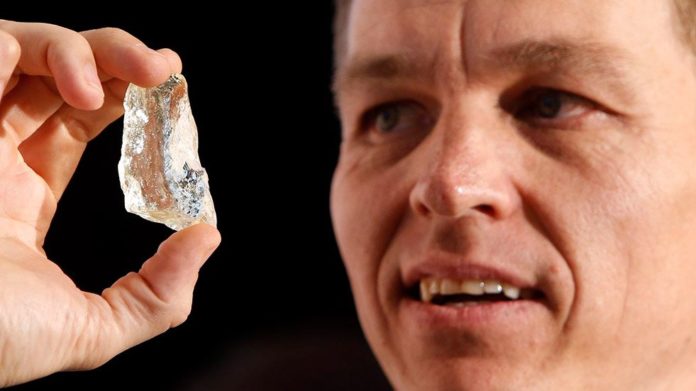 STEPHEN Wetherall, MD and CEO of Lucapa Diamond Company since 2014, is to step down at the end of July, the firm announced today.
Nick Selby, who was appointed executive director of operations in 2017, will take over the running of the company on an interim business until a full time replacement for Wetherall is found. Wetherall will work with Selby to provide a smooth transition, Lucapa said.
Miles Kennedy, Lucapa chairman, acknowledged Wetherall's work at Lucapa in which he had taken the company from exploration though to production of "high-value" diamonds. Wetherall had also developed multi-channel marketing streams, said Kennedy.
Wetherall said it was an appropriate time to take on "other challenges". During his time in charge the company had been successfully managed through the Covid-19 pandemic, and had "delivered and expanded two mining operations now generating solid margins".
Last week, Lucapa announced it was debt free after repaying some A$30m in debt and interest over the last 18 months. It paid the final instalment of $1.3m in principal and interest on an original $15m owed to Equigold, a shareholder. In addition, Lucapa subsidiary Mothae Diamonds recently made its final interest payment of R7.3m to South Africa's Industrial Development Corporation.
Lucapa operates the 70%-owned Mothae mine in Lesotho and also produces gems from Lulo in Angola. Lucapa is also exploring for more diamonds at Lulo and is hoping to bring production on stream from its Merlin operations in Australia.
Attributable production is only modest 30,000 to 35,000 in attributable carats annually, and there was the suggestion last year that Lucapa was considering its strategic options with Mothae. Were it sold, Lucapa would return to being an exploration firm.
Shares in the company have fallen 85% in the last five years despite a recovery in the diamond market in 2022.
Wetherall bids adieu from Lucapa at a tricky time for the diamond market with prices falling amid stunted demand globally.
In June, De Beers reported sales of $450m for the fifth sales instalment compared to $479m in the previous sales period. "The diamond industry remains cautious heading into summer," said Al Cook, CEO of De Beers.
Wetherall will continue to work as a consultant on an arms length agreement with Lucapa furthering its downstream and marketing activities, the company said.