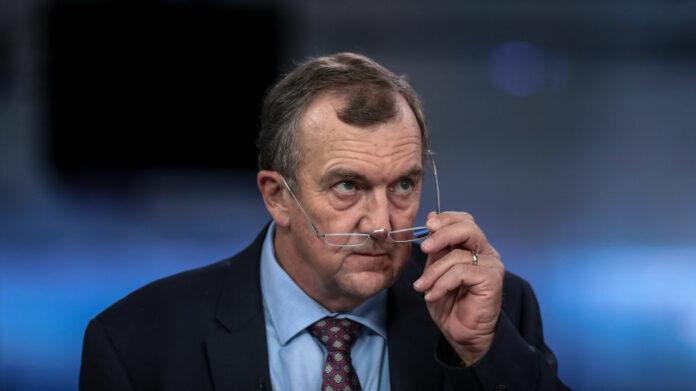 MARK Bristow, CEO of Barrick Gold and a long-standing investor in West Africa through his former company Randgold Resources, said Europe and the US were to blame for allowing West Africa to spin out of control.
"We've been engaged with the British, the Canadians and the US through the World Gold Council and directly from Barrick to say: 'Be careful about threatening to walk out of a situation because there could be unintended consequences,'" he said in an interview.
"The whole of West Africa is at risk and it needs real attention," Bristow said. "The West needs to be piling in there and making this part of the world more investible. I've been talking to this for years and it's a real issue.
"At this stage there's a schizophrenia in Mali because it is also wanting to engage with the International Monetary Fund. It needs its money."
The activities of Russia-backed Wagner Group have been under the microscope this year as the extent of reliance some African countries have on the paramilitary organisation have been exposed. Central African Republic is said to have significant patronage with Wagner Group making resources available in return for security, according to the UK's The Times.
West Africa has been ridden with conflict in the last five years with two military coups in Mali and Burkina Faso each and another in Guinea. In April, fighting broke out between the Sudanese army and the paramilitary organisation Rapid Support Forces.
Bristow's comments come several months after France finally withdrew military support from Burkina Faso where jihadist groups have waged a campaign of terrorism on civilians. The Burkinese government asked for France to withdraw.
Commenting on the progress of the military junta in Mali to transfer power to a democratically elected government, Bristow said previous adminisrations had been corrupt, adding: "And they were civilian".
"It is the same in Guinea and Burkina Faso," he said of civil conflict. "It is a global issue as well as a continental challenge, and Sudan is the same thing. It won't get too far out of control in Sudan. It is a tragedy but the Saudis are there and they are not as hesitant as the western world".
"That is mining around the world and wherever you are. It calls on a commitment and real personal partnership in a company sense."
Barrick has geographically diverse operations including the mines in Mali, Tanzania, the Congo as well as Papua New Guinea, Argentina and a new project in Pakistan.
There's a lot of stake in West Africa considering the scale of investment there, primarily by the gold mining sector. More gold has been discovered in West Africa in the last 10 years than anywhere else on earth, according to a report by the World Gold Council.
Another study, by ratings agency S&P Global, estimated there had been $6bn in mining investment in the last decade – just in gold. West Africa is also rich in bauxite and iron ore; there's also a growing awareness it could provide minerals for global energy transition.