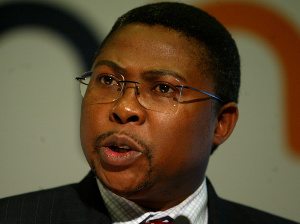 [miningmx.com] – TRANSNET is hoping to raise R30bn to R40bn for a new heavy-haul rail line that will transport coal from South Africa's Waterberg in Limpopo province in a public-private partnership (PPP) that Exxaro Resources said it would be willing to join.
The transport utility said last month that it was seeking R100bn for expansions beyond the R310bn set aside in terms of its Market Demand Strategy (MDS), and that it wanted the private sector to help it raise the funds.
Siyabonga Gama, CEO of Transnet Freight Rail (TFR), the freight division that generated roughly 50% of Transnet's revenues in its 2014 financial year, said a cast-in-stone calculation will be ready in the new year.
The private sector has been encouraging of Transnet's reaching out with the Chamber of Mines. It said it had established "… a working group to look into how the private sector could participate in the investment programme'.
"We have also started some rudimentary discussions with Business Leadership SA and some [members] have expressed interest in it,' said Gama. "We would like to pilot something,' he said.
Mxolisi Mgojo, head of Exxaro's coal business, said that his company would be willing to join with Transnet on the rail development which would effectively replace the existing line Transnet is expanding from the current five million tonnes a year (mtpa) to 23mtpa.
"This would be a new rail line that replaces the old with and I think the intention is to expand it to 60mtpa eventually,' Mgojo said. "We have already made a proposal to Transnet,' he added.
Transnet's MDS casts a relatively wide net in that it also sets down plans for the expansion of ports and new port equipment, as well as investment in infrastructure for South Africa's iron ore and manganese industries.
Public-private partnerships are not easy marriages to form – a point Gama acknowledged. "There is always the problem that people have the cash, but when we meet them, and the issue of payback time is discussed, they never come back,' he said.
Typically, state-owned enterprises work on much longer investment returns than the private sector. The state also supports policy – in this case the growth of the black-owned junior coal mining sector – whereas private ventures want to know if the worthy cause will actually make money.
The relationship between Transnet and Exxaro has improved lately with Wim de Klerk, CFO for Exxaro, saying the rail utility had lifted its game in supplying trains to it for its Grootegeluk coal mine.