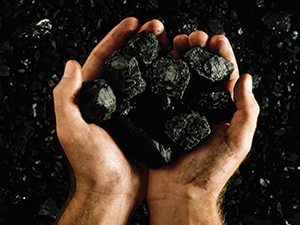 [miningmx.com] – A DELAY in the signing of a coal supply agreement (CSA) between Waterberg Coal Company (WCC) and Eskom was down to the power utility's caution having had its fingers burned in previous CSAs.
"Eskom is not prepared to take any risk with the CSA until other things are in place,' said Moss Radingoana, a director of Sekoko Resources which is a 30% shareholder in WCC's Waterberg Coal Project.
"We really want the CSA,' he said. WCC has proposed building a 10 million tonnes a year (mtpa) mine in the Limpopo province. The mine is to supply Eskom-dedicated and export coal. It has a memorandum of understanding with Eskom, but this is not a binding sales deal and can't be used as a basis for raising project finance.
WCC said in a statement on September 16 that it was considering building a standalone export coal mine in order to generate cash flow whilst it finalised the CSA. It hoped to sign a CSA with Eskom by the end of October, it said.
Zola Tsotsi, chairman of Eskom, told Miningmx earlier this year that the utility had a lack of experience with CSAs.
"There are very few people in this building who have any real knowledge of what the agreements are,' Tsotsi said of the CSA between Eskom and Exxaro Resources which is to supply the 4,800MW Medupi power station with coal from Grootegeluk Medupi Expansion Project.
Delays in the commissioning of Medupi has seen Eskom pay over R3bn in take-or-pay penalties to Exxaro Resources.
WCC was also hoping to extend the terms of a A$53m loan provided by Standard Bank which it had used to buy control of the Waterberg Coal Project in 2013.
It was anticipated that the Standard Bank loan could be converted into equity in the project but that is not now possible owing to the lack of a sales agreement.
"At the current date, such discussions are ongoing and no arrangements have yet been concluded for the restructure, extension or conversion of the facility,' the company said in the announcement.
WCC has just over $1m in the bank, but it said it could raise additional working capital once it had restructured its bank debt. Bankers at Standard Bank did not respond to an inquiry via text message regarding progress in the talks.
In July, Stephen Miller, CEO of WCC, said a coal agreement with Eskom was due to be finalised in "four to six weeks', adding that there was "urgency on both sides'.
Sekoko was a shareholder in Firestone Energy, a Johannesburg-listed company until last year when WCC bought control of its shares in Firestone which was swapped with asset level shares.
Unfortunately, WCC did not win enough shares in Firestone for a complete takeover and delisting so both Firestone and WCC are listed in Johannesburg.
Miller said in the September 16 announcement that while a CSA with Eskom was due end-October "… it could take up to a period of six to 12 months after receipt of the review for the debt funders to provide the project funding'.