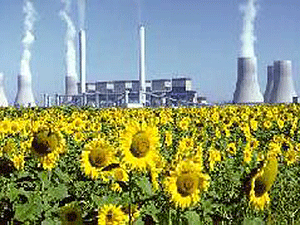 [miningmx.com] – ANOTHER delay in the commissioning of Eskom's Medupi power station has had negative effects on Exxaro Resources once again with the coal producer saying it would have to revise its Grootegeluk Medupi Expansion Project (GMEP), the R10bn venture that supplies Eskom's facility.
Commenting in its full-year results announcement, Exxaro said delays in the synchronisation of Eskom's Medupi 6 unit, would require "… a revised focus on the operational productivity and configuration of the entire operation to maximise efficiencies and profitability".
Eskom said earlier this week that it had synchronised Medupi's Unit 6 – which means it had produced its first power of some 600MW – but this was only after missing the synchronisation date on several occasions, the latest being last year when it failed to meet a December 24 deadline.
Wim de Klerk, Exxaro CFO, said the company planned to deliver 8.9 million tonnes (mt) to Eskom in its current financial year as per the latest addendum to a coal supply agreement. "We have got it confirmed in writing from Eskom," he said. There was a risk that Eskom may ramp up more slowly than planned, however.
Headline share earnings, which exclude exceptional items, came in 6% lower year-on-year at R13,72, but including once-off effects, such as the write-down on the Mayoko iron ore project, Exxaro posted an aggregate loss of R2.49/share against a profit in the previous financial year of R17.51/share.
The bulk of the earnings was driven from coal. The division's profit was 18% higher largely owing to penalties paid by Eskom which was estimated to be R2.1bn in the year. Excluding the penalty, the performance of the coal division was "relatively flat," said Kieran Daly, an analyst for Macquarie Research.
Exxaro suffered total impairments during the financial year of R5.96bn of which R5.76bn related to Mayoko. The group said earlier this year that it had departed from its standard practice in developing the project.
Exxaro approved a final dividend for 2014 of 210 cents per share which compares to a 315c/share dividend in the previous financial year and taking the total dividend for the year to 410c/share, 15% lower than in the 2013 financial year.
Exxaro's net debt positioned improved to R1.1bn from R2.7bn previously following a R1bn capital raising during the financial year.
GMEP delivered 3.1 million tonnes (mt) of coal to Medupi from July when deliveries first began, but only after nine addendums on the original offtake agreement had been signed, an outcome that cost Eskom over R3bn in penalties. At full tilt, GMEP is to supply Eskom's Medupi power station with 14.6mt a year (mtpy) of coal.
Commenting on prospects for the current financial year, Exxaro said that its performance would be affected by lower coal prices, rand/dollar volatility and the availability of coal for the export market.
It said that there would be more reliance on Grootegeluk, which is situated in South Africa's Waterberg coalfields in Limpopo province, for export coal sales since the firm's Inyanda export coal mine was nearing the end of its life.
"As such, export performance in 2015 will hinge largely on Transnet Freight Rail (TFR) rail performance between the Waterberg and Richards Bay Coal Terminal (RBCT)," the company said in notes to its financial results. TFR expected to rail 70.2mt which would match record volumes in 2014.
The average export price of coal was expected to be around $62/t including delivery costs from RBCT, said Exxaro.
In addition to income from coal, Exxaro also receives dividends related to its investments in Kumba Iron Ore subsidiary, Sishen Iron Ore Company (SIOC), and Tronox, the US-listed firm that produces industrial minerals such as titanium dioxide.
Income from SIOC fell 31% year on year, equal to R7.97 of the R13,72 in share earnings, and comprised 58% of total group earnings whereas Tronox made a loss contribution of R568m, -R1,60/share – but 11% better than last year.
Exxaro also has an energy company called Cennergi which is bidding to supply Botswana with two 150MW units.
"Overall this was a decent result from Exxaro," said Daly. "Earnings were at the high end of expectations, the dividend was okay, and the balance sheet is in good shape," he said. "The emergence of coal as a key profit contributor as iron ore earnings fall is very apparent from these results," he said.