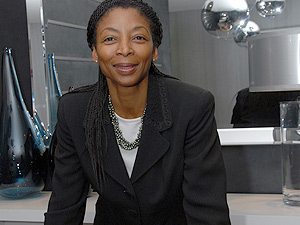 [miningmx.com] – FRANKFURT-listed coal development company, IchorCoal, is to buy the coal assets of Continental Coal for R128m in a deal that rubber stamps the firm's ambition to become a mid-tier coal producer.
"We are in a hurry to participate in the consolidation of South Africa's coal industry,' said IchorCoal CEO, Nonkululeko Nyembezi-Heita in September last year shortly after concluding a R244m investment in Universal Coal, an Australian-listed junior with operating assets in Mpumalanga province.
Continental Coal put its South African subsidiaries, which own the Vlakvarkfontein and Penumbra coal mines, into business rescue last year.
IchorCoal will pay R55m for Continental Coal South Africa's 100% interest in Penumbra, which has a resource of 14 million in situ tonnes and produced 500,000 tonnes of coal a year (mtpy) since 2012. The deal also includes Penumbra's rail siding and an 18,000 tpy export allocation at Richards Bay Coal Terminal.
A further R73m will be paid for Continental Coal South Africa's 50% shareholding – and 60% economic interest – in Ntshovelo which owns Vlakvarkfontein, an opencast mine that produces 1.2mtpa of coal.
IchorCoal intends funding the acquisitions of Penumbra and Ntshovelo through a combination of internal funds and third party funding.
IchorCoal has a 74% stake in Vunene Mining which, in turn, has an indirect stake in Vlakvarfontein, whilst Vunene's main operation was "in close proximity" to Penumbra. Nyembezi-Heita said those were two reasons that made her company the logical acquirer for the mines.
Vunene also owns a 45% stake in Mbuyelo Coal, an entity that controls the Eloff property, adjacent to Total Coal South Africa's Eloff, with some 400mt in resources. It also operates the Usutu colliery which, as a supplier to Eskom's Camden power station, was the largest single producer of coal in South Africa during the Seventies and Eighties.
"This is a significant opportunity for IchorCoal to increase its footprint in the domestic and export coal markets," said Nyembezi-Heita in an e-mailed statement.
There were plans to increase attributable coal production further "… which we expect will coincide with an anticipated increase in the price of and demand for coal,' she said.
IchorCoal's transaction puts pay to plans by Continental Coal executive chairman, Peter Landau, to buy the South African subsidiaries of Continental Coal and recapitalise the business through a A$35m rights offer. The proposals never seemed to have much momentum despite Landau's claims "sophisticated" investors supported it.
The IchorCoal transaction will also provide some relief to South African bank, Absa, which had agreed in September 2011 to provide Continental Coal $65m (R712m) in finance.
Another creditor, EDF Trading, had also agreed to defer revenue due to it whilst Continental Coal worked on commissioning Penumbra.