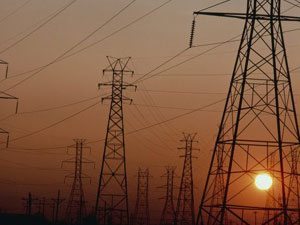 [miningmx.com] – SOUTH Africa gave a standing ovation on Monday when the National Energy Regulator of SA (Nersa) slapped down Eskom's demand for a more than 9.58% tariff increase over the 12.6% increase approved on April 1.
But while it is being hailed as a victory for employment, and for intensive and small users, among others, some analysts say it might have been the wrong decision.
At a briefing in Pretoria, Nersa chairperson, Jacob Modise, was scathing of Eskom's reasoning and brutal about the power utility's shortcomings in the application.
Modise said Eskom's application didn't take into account how little power was being produced – and therefore how much it was saving – due to poor plant performance and the "low factor' of existing generation plants.
He spoke about how the power utility's application did not "align for credible long-term planning and certainty that the MYPD (multi-year pricing determination) seeks to achieve' the regulator said.
In fact, Eskom's application flew in the face of this attribute, which is a non-negotiable requirement for any major foreign company that would consider investing in the country.
Francois Stoffberg, an economist at Efficient Group, said he would have liked to have seen the increase implemented.
Stoffberg said research had shown that the price of power in South Africa was too cheap. "Not everyone is supposed to afford everything,' he said. Not everyone has power all over the world, he added.
Stoffberg was adamant that business, and the intensive users, would have managed. Electricity "is a very expensive cost,' he said, "… but it is more expensive if they don't have power."
Stoffberg said that companies and heavy industry would be able to keep at least some operations going as long as there was power.
If mines had to close down some operations for a period, at least there would still be others operating. With increased and intensive load-shedding, some mines would have to shut down entirely.
Wayne McCurrie, head of Momentum Wealth Portfolio Management, agreed in part with Stoffberg. He said it might – afterall – have been the right decision to give Eskom what it wanted, or maybe even more: "Maybe we should just give it an 18% increase,' McCurrie said.
"If we strangle Eskom now, where are we going to be in 10 years time?' While he didn't like making the comparison, McCurrie said that in Zimbabwe during the 1990s the "price of power was never increased, so upgrades couldn't be made.'
The point is that comparatively speaking, Eskom's power grid is a Ferrari. Currently the Zimbabwe Power Company is producing 1,200MW, while the country requires 2,200MW. Load shedding of eight hours is common.
Among other shortfalls, Modise also noted the R60bn equity injection and the R23bn still to come were not accounted for in Eskom's demands.
McCurrie said Eskom's requirements are in the region of R200bn, 40% of which we are handing over in these equity injections. With that cash bulking up the balance sheet, Eskom bonds are likely to look attractive and borrowing would not be as onerous as has been suggested by ratings agencies.
Any shortfall, thereafter, could be made up by the sale of assets, something else Nersa noted didn't form part of Eskom's request.
One of the most likely assets to hit the market would be the state's R27.7bn chunk of Vodacom. This would be a clean sale – there would be no debates about the merits or not of privatisation such as if part of South African Airways were put on the market.
But there are several conspiracy theorists – McCurrie included – who say the effort of trying to get the radical increase was a ploy to make the country feel better about forking out "only' 12%.