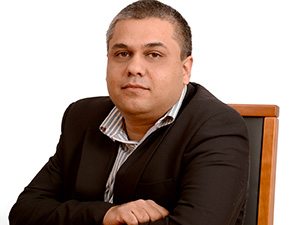 [miningmx.com] – IT'S not often that director remuneration is voted down by shareholders, but this is exactly what happened earlier this month at the annual general meeting (AGM) of Wescoal Holdings, a junior coal mining firm.
Special resolution 1, which asked for the approval of the remuneration policy for non-executive directors, was voted down by 28% of Wescoal shareholders present or represented at the AGM.
In addition, 37% of shareholders voted against the re-election of certain non-executive directors. This was not enough to halt their re-election but the same amount of shareholders were successful in preventing the Wescoal board from buying back shares.
"I was astonished to see the voting results from the AGM," said a minority shareholder who asked to remain anonymous. "Most surprising was the failure of the special resolution on directors remuneration. Obviously certain shareholders are not happy with them at the moment," he said.
They aren't.
Brendon Hubbard, an analyst for asset management firm, ClucasGray, said Wescoal is cheap at the moment, has good assets with plenty of promising cashflow, but the company has structural problems.
"The issue with Wescoal is that they don't seem to want to listen to shareholders; they have given us the cold shoulder," said Hubbard. ClucasGray owns about 3% of Wescoal, a slight decline as it decided not to follow Wescoal's R81m rights issue earlier this month.
"They need to appoint a mining person to run the company. At the moment, the chairman [Robinson Ramaite] is running the company. It's the first time I've seen that. So they need to deal with the management issue," he said.
Waheed Sulaiman is the acting CEO of Wescoal following a bust-up between Ramaite and Wescoal's founding CEO, Andre Boje who differed over the strategic direction of the company earlier this year. Boje resigned on March 31 saying the dispute was threatening to rend the company in two.
Said Sulaiman: "I would like to echo the words of our chairman Robinson Ramaite who said shareholders are with us for commercial reasons and will support management once our strategy is translated into company and share gains".
Much of this turns on signing a long-term coal sales agreement with Eskom which Wescoal hopes to supply from its Elandspruit colliery in Mpumalanga province. Wescoal also has a strong coal trading business, recently boosted with the purchase of the MacPhail coal business.
"We have already chalked up successes through initiatives aimed at improving productivity, cutting costs and the effectiveness of our risk management processes," said Sulaiman. "We are focused on ensuring the continued smooth operation of Elandspruit and the sustainability of our mining operations which are not exposed to the risks of the export business.
Sulaiman, who was previously director of commercial and strategy affairs at Wescoal, said he wanted to take the Wescoal CEO position on a full-time basis. At the time of writing, his appointment had not been confirmed, however.