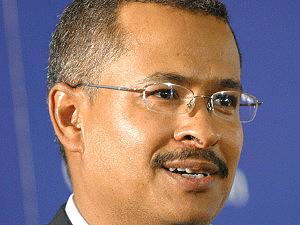 [miningmx.com] – THE resignation of Brian Dames seems to have raised some old fears about the direction and sustainability of Eskom, the company of which he is CEO until March, the date set aside for his departure.
The concern is that coming less than six months after CFO Paul O'Flaherty resigned, Eskom is in the teeth of a management crisis at a time when it most needs leadership. The Medupi project is six months delayed (at least) and the backlog in maintenance of the fleet has raised the spectre of load-shedding again.
Eskom's problems, however, are more rooted in the past than the future, as it were – and they are more urgently financial, not operational.
The decision last year by the National Energy Regulator of South Africa (Nersa) to grant Eskom only an 8% increase to tariffs compared to the 16% application, drops the power utility into some potentially worrying balance sheet problems, as outlined by acting CFO, Caroline Henry.
Speaking at Eskom's interim results presentation in December, Henry said that the balance sheet would fall under pressure when interest on some R237bn of total debt – up R29.5bn during the interim from Eskom's $1bn international bond – was expensed, about 3% of it from as early as next year.
Even now, the lower tariff means Eskom can't cover its capital expenditure. Again, Henry showed that at the current tariff, some R19.6bn in cash generated during the interim, was insufficient to cover capital expenditure; in fact, there was a R3bn outflow. Cash on hand of R10bn would have been lower but for the foreign bond Eskom raised in the year.
What this means is that Eskom will surely return to Nersa for renewed talks on the tariff. The likelihood of this was pointed out by Eskom which said that it would show Nersa the extent (and limitations) of its cost-saving initiatives and point out that revenue, or electricity demand, was also shrinking as South Africa's economic growth rates fell.
Already in the interim results, demand for electricity was clearly falling. The revenue line shows a year-on-year increase, but this is only the effect of the tariff. Look, rather, at the average days of coal stock, increasing to 53 days from 44 previously. "That's a good signal of sales,' said Dames.
So what of Dames? Striking the philosophical note, Dames told Miningmx in an interview that Eskom would ". always have its challenges' – a tacit acknowledgment that as a state-owned enterprise, with a single shareholder driven by political imperatives, it can never really operate like a normal company. For instance, its revenue is set by the state, while its input costs are set by the free market.
On balance, Dames has done a fair job. Before his arrival, there was the imbroglio of Jacob Maroga, his predecessor, who was fired from his job although Maroga was subsequently found by the High Court to have been ejected unfairly from the company.
"I'd forgotton about that,' said Dames when asked to reflect on how far Eskom had come in three-and-a-half years of his tenure. Then, in the days of Maroga, Eskom was desperately short of funds and had run out of generating capacity that resulted in the 2008 blackout at the country's mines.
Dames said, however, that the most challenging period, however, what the Fifa World Cup. "Getting through that was difficult. We had to suspend the new build,' he says.
Looking at Eskom now, Dames thinks there is a new pride among employees. "In the past, people didn't want to be identified as employees, they didn't want to wear the Eskom shirt in public.
"I think that's changed. So has the transparency. Eskom is a more open place than before. Sure, Eskom will always have its challenges, but it is a different shape now. It is stable, profitable, and engaged with the shareholder,' says Dames.