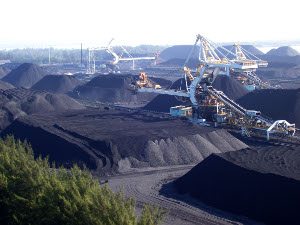 [miningmx.com] – ONCE all the hullabaloo is over, new major listings often have a sort of soundless inertia about them; a "What now?' moment.
So it was when the Swiss commodities titan Glencore Xstrata rolled into town. The R673bn group marched straight into the upper echelons of the Johannesburg Stock Exchange, but failed to register as a Top 40 company by dint of its South African shareholder register which is below 5% of total shareholders.
This means the company won't have guaranteed followers among the tracker funds that are mandated to buy the shares of the JSE's Top 40 companies; not right now, anyway.
In the meantime, it's worth putting some flesh on Glencore Xstrata's offering by focusing on its exposure to South Africa's coal industry and the parastatals that are crucially involved in the sector: Eskom and Transnet.
A presentation to analysts last month detailed just how exposed Glencore Xstrata is to South Africa's coal market. It is, for instance, the largest shareholder in Richards Bay Coal Terminal, while total saleable production from South Africa is 49 million tonnes a year (mtpa). This puts Glencore Xstrata second behind Anglo in the overall production stakes, but at 21mtpa, it is the largest exporter. Of total production, 40% is sold domestically.
Glencore Xstrata is also planning some $1bn (R10bn) in new South African coal production, including the $823m Tweefontein optimisation project that will see a new mine with seven pits and run-of-mine production of 13.7mtpa.
Another project, the 4mtpa Wonderfontein venture, has also been sanctioned. A further 20mtpa in new production has not yet received board approval. Given that the company is positive on the long-term prospects for the coal price, it is clearly waiting on project variables some of which have much to do with the South African government.
One issue is the future selling price of coal to Eskom.
Although its local coal operations are cash positive, the group's export volumes still carry the rest of the South African portfolio currently owing to depressed coal prices, but also to legacy low-margin contracts at mines that supply Eskom.
Some contracts, such as the Optimum Colliery's Eskom contract, run off in 2018, but others, such as supply to Eskom from Goedgevonden mine, don't expire until 2026.
Eskom said it is reticent to add more than 10% price inflation annually while the government has weighed into the argument with proposed amendments to mining legislation that could impose a developmental pricing model on local production.
Glencore Xstrata is also leveraged to another South African parastatal, Transnet. "Glencore owns 31.7% of RBCT giving it more export capacity than any other player in SA and perhaps the most leverage to increasing rail capacity on Transnet,' said Kieran Daly, an analyst for Macquarie Research.
However, Glencore Xstrata and Transnet are involved in a new 10-year tariff negotiation. On the evidence of similar discussions with BHP Billiton, these are emotionally fraught talks. It was after a meeting with BHP Billiton that Transnet CEO, Brian Molefe, accused the miner of failing to assist empowerment. Apparently, he had hitched a demand for RBCT entitlement to the tariff talks.
Molefe's comments stung BHP Billiton into a rare public rebuke. The parties will have to find a way, however, as tariff charges are such an integral part of the feasibility of South African coal production, especially while internationally-traded prices are depressed.
Glencore Xstrata says it wants to take total average coal costs to $60/t free-on-board (FOB) which includes the cost of transport. RBCT's cost is $2/t and Transnet's is $14/t, equal to about a quarter of total costs.
Glencore Xstrata is enormously diversified geopolitically, and in mineral production, but its position as an investor in South Africa – one of the reasons it listed here – is moving picture of note.