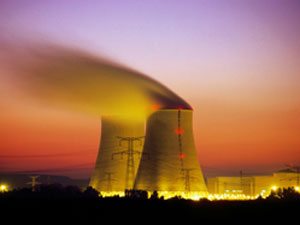 [miningmx.com] – WHEN a vocal and often (seemingly) anti-private sector union like the National Union Of Metalworkers of South Africa (Numsa) comes out pro-business, it's probably time to start paying attention.
The National Energy Regulator of South Africa (Nersa) is currently holding public hearings as part of considering Eskom's application for a new Multi-Year Price Determination (MYPD3).
In contrast to MYPD 1 and MYPD 2, both of which spanned three years, Eskom is also proposing a five-year determination for MYPD 3.
The state owned power utility wants an average electricity tariff increase of 16% for each of the five years of the MYPD 3 from 2013/14 to 2017/18. But not if groups like Numsa have their way.
Karl Cloete is the union's deputy general secretary. At the hearings Cloete told Nersa that Numsa did a survey amongst energy intensive companies and found that if Eskom's MYPD 3 application is approved, 37.5% of these companies would have to close.
In 2011, in the manufacturing and smelter industries, electricity already comprised 10% and 37% of operating costs respectively. Cloete says all but one of the surveyed companies stated that they would have to retrench workers if Eskom's current application is approved.
"The number of jobs lost would be between 16% and 100% of companies' current work force. In a country with already shocking and unacceptable levels of unemployment we cannot facilitate theretrenchment of workers by allowing Eskom to deepen companies' already severe financial strain and further erode their competitiveness,' Cloete said.
As mentioned, Numsa is not exactly a union known to have the fondest feelings towards the private sector and the unions boss, Irvin Jim has often been at the forefront of calls for nationalisation.
Chris Hart, senior economist at investment Solutions, says it's strange but welcome that Numsa has come out strongly for business interests.
Hart says job losses are quite probably the future if Eskom's application is allowed.
"Electricity increases over the past three years have already done real damage to the economy. In fact I'm quite sure that the hikes we've seen are behind the reason why South Africa has lagged behind our peers so much in the recovery periode since 2008.'
Hart says if local companies and sectors are struggling with electricity prices at the moment, "it's hardly reassuring that over the next five years matters will only get worse'.
In a presentation delivered to Nersa it was revealed that in another survey by the National Foundry Technology Network, 42 local foundries surveyed reported that electricity costs already constituted 14% of operating costs.
The survey found in the last three years, seven foundries had closed because of escalating operating costs and employment in the industry had already decreased by between 10% and 15%. Any further electricity increases would threaten the 15,000 workers currently employed in foundries.
Aluminium manufacturer Hulamin, that employs 2190 people also told Nersa that increases of 16% are not sustainable.
Charles Hlebela, Nersa-spokesman says that all presenters have pretty much been against the 16% increases. "It's the main issue.'
Cloete says business cannot afford Eskom's proposed increases.
"In this instance, Numsa and business is singing from the same hymn sheet. If we don't the consequences will be horrific.'
Eskom says the increases are necessary to build up equity and strengthen the balance sheet, given the massive expansion program it's busy with and debt repayments linked to the program.
Hlebela says presenters have been arguing for smaller increases, preferably linked to inflation. Hlebela says Nersa has to play a delicate game and ensure there's a fair balance between all parties interests.
"We have to ensure the viability (of all parties),' Hlebela says.
Nersa is still busy with public hearings on the proposed increases. The regulator is expected to announce its final decision on the increases going forward on 28 February.
On Twitter: @jamesstyan