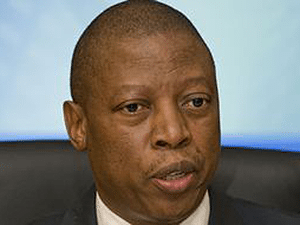 [miningmx.com] – THE appointment of Collin Matjila as acting CEO of Eskom has drawn criticism, especially from the power utility's largest union, the National Union of Mineworkers.
The NUM has argued Matjila is not up to the job, and has a chequered corporate governance history. The pressure is on Eskom to come up with a strong, long-term replacement for former CEO, Brian Dames, if only because the problems facing the incubment are formidable and of a long-term nature. Here's five things Eskom's permanent CEO should do on taking office….
Rebuild confidence by adding faces to the board

Matjila's appointment has put the skids under Eskom's fragile corporate governance standards in a way not seen since Jacob Maroga was fired from the company in November 2009 amid accusations of poor management.
Eskom doesn't seem to have the best succession planning either which accounts for the hiatus between director resignations and replacements. This is possibly a function of the South African government's interference in Eskom affairs.
So the twin task of the new CEO is to prove a hard-line stance on ethics and that he or she can stand up to the public enterprises minister.
Commission first Medupi unit … on time

Making sure the R110bn Medupi power station begins supplying electricity from its first 800MW unit in December must be hard-coded into any employment contract with the new CEO.
Apart from lifting company morale, having Medupi deliver will assist with alleviating SA's chronic power shortage, provide more flexibility in maintaining its ageing and overworked fleet, and boost top line income.
Being able to make soothing noises about the imminence of first production from Kusile power station will also help convince a sceptical public that load-shedding has been relegated to the history books.
Accelerate IPP procurement

The new CEO needs to renew post-haste all outstanding contracts with independent power producers (IPPs), some of which date from December 2013.
Who knows, Eskom's tacit acknowledgement that it needs private sector involvement in energy provision may also put a spring back in the Department of Energy which recently allowed the crucial Independent System and Market Operator bill (IMSO) to fall off parliament's agenda. IMSO is considered crucial to setting down South Africa's first tentative steps towards liberalising its energy market.
Contract coal, coal and more coal

2018 is when coal supply to Eskom is supposed to fall off a cliff. At least, that's the view of Eskom itself which is why the new CEO needs to accelerate the signing of contracts with new producers of coal, many of them Australian-listed development firms, and renew contracts with existing suppliers.
This may require savvy skills of negotiation by Eskom as suppliers will be looking for good prices for thermal coal, most likely in a rising market. A fund aimed at developing new sources of coal supply – announced in December 2012 – also needs to be accelerated, or it'll miss the boat.
Strengthen the balance sheet

Possibly the most taxing of all of Eskom's challenges is how it will fund itself in lieu of the 16% five-year annual tariff application the National Energy Regulator of South Africa turned down in 2013.
The problem is also coupled with the issue that it only has an acting CFO. Actually, solving Eskom's finance and funding limitations is perhaps too a big a job for any individual but the South African government which is under increasing pressure to acknowledge Eskom is financially unsustainable in its current form.
The massive hikes in the tariff since 2008 were only to finance its current new build programme (R200bn to R250bn) and does not acknowledge the R300bn to R1.2 trillion that a 6,000MW to 9,000MW nuclear fleet would require, according to forecasts.