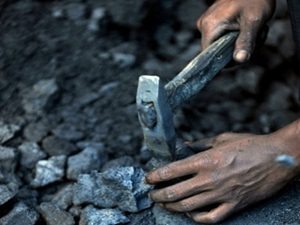 [miningmx.com] – SOME eight months after announcing its intention to establish a $540m foothold in Mozambique's coking coal sector, Anglo American has withdrawn from the investment citing unmet conditions.
The group announced today it would not proceed with its proposed purchase of the Talbot Estate's 58.9% in the Revuboe coking coal prospect in Mozambique's coal-rich Tete province.
"Anglo American's announcement, in July 2012, of its agreement to acquire a 58.9% interest in Revuboe clearly stated that the transaction was subject to a number of conditions," Anglo said in a statement.
"These conditions have not been satisfied within the required time-frame and therefore Anglo American has made the decision to not proceed with the transaction,' it added. It declined to give conditions of the frustrated conditions.
The 1.4 billion tonne prospect also has Nippon Steel and Korean steelmaker Posco as 33% and 7.8% shareholders respectively.
Anglo said in the past that it would need a share of infrastructure – rail and port facilities – as production from the Revuboe mine, which would be 10 million tonne/year, was not large enough to warrant new infrastructure build.
Anglo said it remained committed to exploring Mozambique for coking or metallurgical coal and had established a small office in Maputo, the country's capital city.