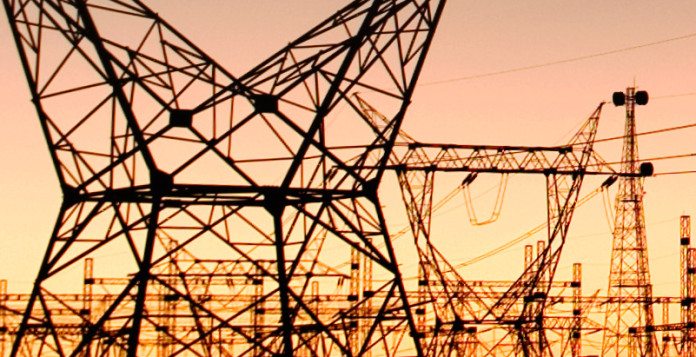 SOUTH African power utility, Eskom, said it would have sufficient excess capacity to make additional revenue from electricity exports within a few years and that it had contracted enough coal for the next five years, according to its CEO, Brian Molefe.
Several years ago, Eskom said it faced coal cliff from about 2018 with coal requirements far outstripping contract renewals.
Said Molefe in April: "I'm convinced the market will make sure it gets mined. The attempt to make coal not available – that is called the coal cliff – it's a mechanism to make Eskom pay much more for coal. We have to buy coal at the right price. We shouldn't own the bakery; we're interested in the bread."
Presenting a quarterly update on the state of the system in parliament, Molefe said Eskom has increased capacity by 2,599MW and availability from 70% to 76% due to a decrease in breakdowns and additional supply. There was no need to embark on power cuts for the past nine months.
Including the Medupi power station, which is under construction, additional capacity amounts to 3,279MW. "Last year this time we said we needed 3,000MW to deal with load shedding," he said. This had been achieved.
Molefe said Eskom's build programme at Medupi and Kusile was ahead of schedule.
Molefe said media inferences that Eskom was better able to cope due to the poor economy and decreased demand were inaccurate.
"The difference between this year and last year is not due to demand. Consumption this year and last year is the same. But this year, we don't have load shedding," he said. The reasons were increased capacity and better system maintenance rather than "unscientific speculation".
Looking at a month-to-date performance, Eskom had 78.1% availability, 9.2% in breakdowns, and 12.7% planned outages. "For the first time we are getting more planned than unplanned outages. This means we have gained control of the system," he said.
Molefe said capacity of 44,087MW in 2016 would increase to 53,389 MW by 2022.
Asked about what these projections meant for South Africa's potential nuclear build programme, which South African president, Jacob Zuma, has been keen to conclude, Molefe only said that "the beauty of nuclear" is that it is available 24 hours a day.
"That is why we are in support of an additional base load from nuclear. It drives us further and further away from load shedding and makes it possible to sell electricity at peak … [and] with the power supply dynamics in southern Africa, we cannot have enough power."
Asked about coal supply and quality, Molefe said: "We have contracted all the coal we need for the next five years. Molefe indicated that Eskom has has a "rethink" on the life of its power stations.
"We think instead of decommissioning plants we will extend their life [and] as we do maintenance, we will renew our current fleet." The next time there is major maintenance on some of its aged power stations, "we will take out the insides and extend their lives".
Renewable energy
Molefe sounded a cautious note on renewables, saying while renewables were in their infancy and would grow in the future, they were currently only available during the day rather than at peak periods.
Currently solar was providing 800MW and wind 500MW of the 2,310MW which could potentially be generated during the day. "We expect [renewables] will become cheaper and more effective. Solar and wind are like an old Ericsson phone, but with better computers, better understanding of energy, better batteries, over time they will develop."
Asked about the supply of coal from the Gupta/Zuma-controlled Optimum Coal to the Hendrina station, where significant maintenance is planned for the remainder of the year, generation executive, Matshela Koko, said Eskom had a contract in place. If there is excess it will be stockpiled or taken to other sites.
Molefe said the R2bn fine imposed on Optimum for inferior quality coal was still in place. "They have not announced they are out of business rescue so we can pursue that claim," he said.