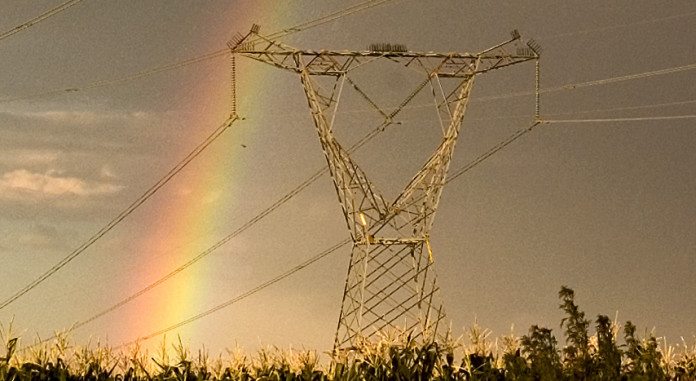 SOUTH African banking sources have said Eskom's decision not to invest in new coal expansions has made it more difficult to fund energy security.
"We are very bothered by the whole concept through which Eskom has changed its coal contract process. Its buying policy is confusing as they don't apply the tender system properly; it's too ad hoc," said one banker.
"Eskom is also upsetting the relationship with Exxaro Resources, South32, Anglo American, and Glencore. They are discouraging us putting any more money into an Eskom mine," he added. His team had "dropped their pencils" trying to fund coal transactions.
Eskom had not responded to a request for comment at the time of writing. Miningmx will update this article with Eskom's views if they are provided.
Another banking source said Eskom was at risk of 'credit fatigue' – a situation he dates from the day Glencore put Optimum Coal Holdings into business rescue proceedings. Glencore was the majority shareholder in Optimum Coal Holdings which owned the Optimum mine in Mpumalanga province.
Glencore had been unable to agree a new coal sales agreement with Eskom which subsequently slapped a R2bn penalty on Optimum Coal Holdings. Eskom claimed that coal deliveries from Optimum mine to its Hendrina power station had been below quality specifications for about two years.
As a result, Glencore put the company into business rescue where it was subsequently bought by Tegeta Exploration & Resources for R2.15bn. However, this was R400m below the sum required to settle outstanding bank debt. Rand Merchant Bank, Nedbank Capital and Investec were lenders to Optimum Coal Holdings.
Glencore subsequently provided a R400m loan to Optimum Coal Holdings to settle the outstanding debt, but one banker remarked: "We were still spooked".
The banks also said they were concerned by the increasing outspokenness of Eskom executives, especially the utility's CEO, Brian Molefe and Matshela Koko, head of group generation for Eskom.
Matshela laid into Anglo last month saying the cost of coal supplied from its New Denmark colliery was almost double its average cost of coal, an allegation Anglo publicly rejected. Eskom subsequently said it had included the cost of amortising its investment in New Denmark in the coal sales agreement.
Molefe has said since becoming CEO of the utility last year that he wanted to avoid this type of participation in the coal mining business in future, hence his interest in wanting to depart from the cost plus system.
A portion of Eskom's coal sales agreements are based on a purchase price several percentage points above the operating cost of the mine, which Eskom also pays for, in return for exclusive supply: this is the cost plus model. Matshela said there was no prospect of Eskom renewing Anglo's New Denmark contract on this basis.
This inevitably raises questions about how, and how quickly, Anglo American will be able to sell its thermal coal mines in South Africa in terms of its own restructuring plans.
Anglo supplies Eskom some 21.5 million tonnes a year (mtpa) from its South African mines whilst its export production made up the balance of 50.3mt in total production. The mines include the Kriel, New Denmark and New Vaal mines which comprise the bulk of domestic supply. The other Eskom-only mine operated by Anglo is the Mafube and Zibulo operations.
Mark Cutifani, CEO of Anglo American said, however, that banker distress regarding the sale of its coal mines was far from the mark. "It's a bit hard to judge if you are on the outside the conversation," he said of Anglo's relationship with Eskom. "We are less worried on the front line as we understand the conversation," he added.
Sibanye Gold is thought to be interested in buying Anglo American's coal mines but the firm's spokesman, James Wellsted said any participation would turn on whether the transactions made strategic sense and offered value for Sibanye stakeholders. Sibanye wouldn't do a transaction at at "any" price.
"We don't think thermal coal is an attractive business per se, but it's something we're looking at as an option to ensure our future energy needs – estimated to be at least 600MW – are met, and provide greater price certainty.
"But we need to get certainty from Eskom and have an understanding of the regulations, and see value for our shareholders," Wellsted said.
"The fact that currently banks can't see a way to finance Eskom is probably symptomatic of the uncertain environment prevailing, particularly in light of recent comments about ownership and funding of coal mines and the future role of independent power producers in South Africa, by Eskom," he added.