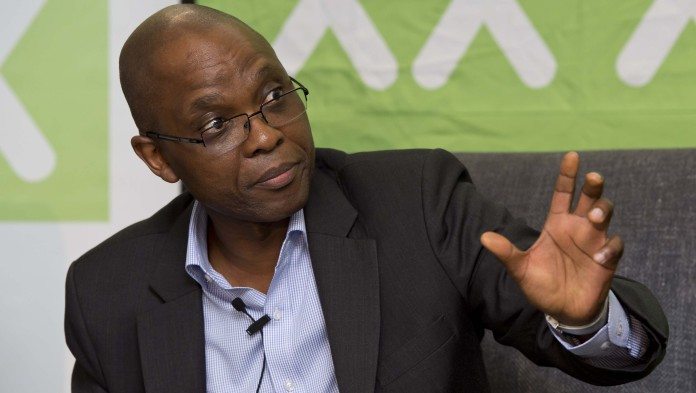 THERE is so much noise around the proposed sale of Anglo American's South African thermal coal assets that it's hard to know just how the UK group is going to navigate the quagmire of competing interests.
Firstly, there's Eskom which has claimed it owns at least part, if not all, of the mines where it has provided finance in terms of the 'tied mine' model (where the utility pays for the capital in return for exclusive supply for its power stations).
Then there is the Public Investment Corporation (PIC) which – according to speculation – wants Anglo to combine the thermal coal mines with its stake in Kumba Iron Ore, thus creating a new South African mining champion. For its part, the PIC has not confirmed that these are its intentions for Anglo's assets.
Then there are the suitors for the coal mines – said to be four or five or six including Sibanye Gold which wants to join the ranks of the IPPs and in so doing solve its own power challenges.
Fourthly, there's the Department of Mineral Resources which, it is thought, doesn't want to have companies such as Sibanye in the running because it isn't black-controlled or a favoured bidder for reasons probably related to the critical outspokenness of its CEO, Neal Froneman.
Last in line, let it be said, are the free-float shareholders in Anglo American which would prefer the group just sell the assets to the highest bidder and thereby claim a decent return and help close down as much debt on the balance sheet as possible.
No wonder Anglo has dedicated one of its senior executives, Norman Mbazima, formerly CEO of Kumba Iron Ore to the task of the sale.
The situation is somewhat complicated for Exxaro Resources as well.
According to CEO, Mxolisi Mgojo, it has no interest in buying any of Anglo's coal mines except Mafube in which it has a 50% stake. It also has a pre-emptive right over it's sale, but there's a kicker.
The pre-empt only applies at the mine company level; should Anglo decide to sell the asset at the top level, that is, in a package deal with other mines which would require it to engineer the deal through Anglo American South Africa, then the pre-empt falls away.
That's complicated for Exxaro because it more openly exposes the company to a competitive bidding process. As Mgojo has commented: "We will be very diligent on allocating capital; whatever we look at has to fit with the overall strategy of the company".
Asked by Miningmx whether there had been any progress in respect of Mafube, Mgojo was circumspect: "Anglo are going through their own process. We will hear from them in due course".