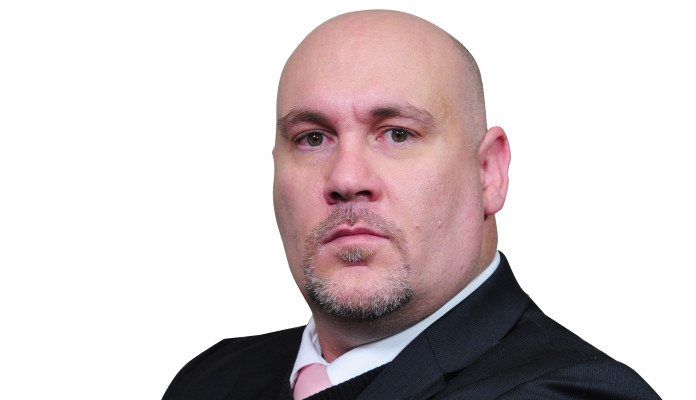 OAKBAY Resources & Energy CFO, Trevor Scott, put a different light on his parent company's financial difficulties saying the listed mining firm's balance sheet was in fair shape with the ability to raise capital.
In an interview with Miningmx, Scott said the firm's Brakfontein coal mine was a strong cash generator and that with some R11bn in assets on the balance sheet it was "even possible to have conversations about bringing in some leverage (debt)".
Oakbay Resources is the 79.99% listed subsidiary of Oakbay Investments which holds the business interests of the Gupta brothers, Ajay, Atul and Rajesh. The brothers have relinquished their direct management of the firm as scrutiny falls on Gupta family political relationships and governance. But the voting and the economic interests in the business are currently intact.
Asked if the decision by South Africa's four major banks to cut business ties with Oakbay Investments had effectively tied the noose around Oakbay Resources, Scott was surprisingly upbeat, partly because the acquisition of the 2.4 million tonne/year Eskom-dedicated Brakfontein mine had engineered some wriggle room.
In February, Oakbay Resources acquired Brakfontein for R2.7bn from another Gupta company, Tegeta Energy & Exploration, using Shiva Uranium as a vehicle, Oakbay Resources' long-term uranium option.
As convoluted as that sounds it bolsters the net asset value of Oakbay Resources ahead of raising money for Shiva Uranium which was previously known as Dominion Reefs, the prospect that Neal Froneman's Uranium One failed to operate profitably. Some R800m might be needed to achieve that although Scott is talking of a possible re-scoping of the Shiva Uranium resource which could lead to a larger, and more expensive, mine.
Scott says the capital raising might not be for a couple of years. "The upward trend in the uranium price has been expected for a time, but in our view it will be imminent in the next two to three years. That is the current window we are working on. We are currently working out the funding as it will be quite costly."
The underlying asset in Tegeta, which is the Optimum coal mine it acquired after taking Optimum Coal Holdings out of business rescue for R2.15bn, is also set to add to overall group cash flow, said Scott.
Glencore couldn't turn a profit out of Optimum but Scott reckons the Oakbay approach and focus will see it succeed where the Swiss headquartered mining and metals trader could not.
"Glencore is an excellent mining and trading company. But Oakbay is a niche operator and its cost profiles are different; we have the ability to respond to challenges differently than majors.
"We are especially good at cost cutting. We are very good at innovation and we are a cleaner in that we mine less waste," said Scott. "Being a small company we have lower overheads."
Asked if Optimum Coal was now profitable, Scott said: "At the time of acquisition Optimum Coal was in dire straits. To come out of business rescue means that there has been a change in the fortunes of company. It is solvent and liquid and its prospects as a going concern are good," he said. The Koornfontein mine, which was bought as part of Optimum Coal Holdings, was already profitable, he said.
"We haven't changed the mine plan at Optimum Coal," said Jacques Roux, CEO of Oakbay Resources. "It's more a question of bringing back additional equipment. We have got the second drag line up and running and we are now commissioning the third one. One needs to find a way of dealing with the onerous project at Hendrina which is cast in stone as a condition of the transaction. So we have to go the export route," said Roux.
Open cast coal production at Optimum Mine had increased to 440,000t/month in July from 180,000t/month in December while cost of production had been lowered 28%. Underground coal production has increased to 420,000t/month from 370,000t/month while lowering costs of production by about 10.2%.
As for Koornfontein, coal production had been increased to 250,000 tonnes monthly from 170,000 tonnes/month between April and July while the cost of production fell 21%. "Plans are now being developed to launch an open-cast operation at the mine, which will create further jobs in the area," said Roux.