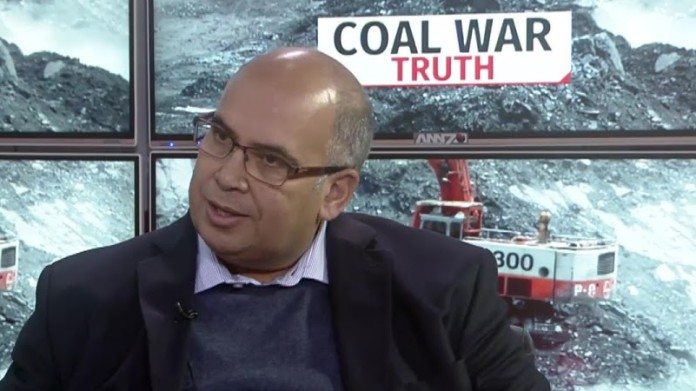 OAKBAY Investments, the holding company of Johannesburg-listed Oakbay Resources & Energy, said it had moved the account of Optimum Coal Mine's R1.5bn rehabilitation fund after having its Standard Bank account closed.
The Gupta family company was responding to speculation that R1.3bn had been raided from the fund, possibly to repay debt raised to buy Optimum Coal Mine out of business rescue proceedings. Earlier this year, Oakbay Investments bought Optimum for R2.15bn through its subsidiary Tegeta Exploration.
"Any suggestions that the Rehabilitation Fund has been drawn down upon are absolutely untrue and defamatory," said Oakbay Investments in a statement.
It was commenting amid several days of high drama in which the finance minister, Pravin Gordhan, told of 72 "suspicious and unusual" transactions involving Gupta companies that may explain why the family's bank accounts were closed by several South African banks including Standard Bank.
Gordhan lodged the affidavit with a Financial Intelligence Centre (FIC) report attached to court papers in the Gauteng division of the High Court in Pretoria. He is seeking a declaratory order from the court that could rule out the ability of cabinet to interfere with the banks decision to drop the Guptas.
Oakbay Resources issued a separate statement today in which it said it did not have "any reason to believe" that financial information provided to shareholders would have to be restated in terms Gordhan's affidavit and court papers.
"The company wishes to advise its shareholders that of the 72 transactions reported to the Financial Intelligence Centre … five transactions relate to the company or its subsidiary company (Tegeta Exploration)," it said. It added it was investigating the transactions and engaging with its auditor to see if its financial figures may be affected.
Oakbay Investments capped off the day by announcing that its CEO, Nazeem Howa, was to resign with immediate effect owing to ill health, but it promised to release a separate announcement on October 18 in response to Gordhan's affidavit.
"Howa has stepped down from his duties at Oakbay due to health issues and medical advice," said Oakbay. Ronica Ragavan, Oakbay's financial director, will be acting CEO whilst the company searches for a permanent successor.
"It has been a honour and a privilege to lead such a talented group of co-workers," said Howa. "In time, Oakbay will be recognised as the type of company South Africa needs: innovative, job-creating, tax paying and law-abiding."
REHAB FUND
Garyn Rapson, a partner at Webber Wentzel, said that without an adequately capitalised rehabilitation fund, Tegeta Exploration would lose the right to operate Optimum Coal.
"Financial provisioning must be maintained until a closure certificate is issued by the Minister of Mineral Resources and even then the minister has a discretion to retain the financial provisioning for post-closure impacts," he said.
Said Oakbay: "The Rehabilitation Fund balance was moved from Optimum Mine Rehabilitation Trust's account with Standard Bank to Bank of Baroda in June 2016.
"This transfer was due to Standard Bank's closure of all company accounts. This is the only movement of money from this account. This movement was with the full permission of the joint Business Rescue Practitioners".
In its statement, Oakbay attached a certificate from Bank of Baroda dated October 5 to support its claim, adding "… This is yet another example of groundless innuendo circulated by some media which Oakbay has proven to be totally false".