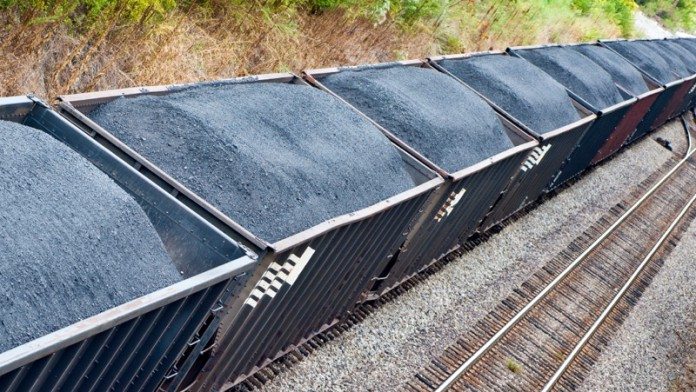 EXXARO Resources was unconvinced Eskom's demand for 51% black ownership in order to comply with its black economic empowerment (BEE) rules was policy.
"Up until now it has been a conversation; we have seen it in Eskom's public documents," said Mzila Mthenjane, head of strategy and stakeholder relations for Exxaro. "But we have not seen that policy," he added.
Mthenjane was commenting in an interview on Power FM which also featured Eskom spokesman Khulu Phasiwe who countered that Eskom would meet with Exxaro where it would demonstrate it was operating in good faith on the matter.
Exxaro announced last week that it would drop its BEE ownership to 30% from 50% after its old BEE deal had expired. The new BEE deal could not be funded at 50%, Mthenjane told Power FM.
These comments followed a controversial statement by Eskom interim Group CEO, Matshela Koko today who said Exxaro was mistaken if it thought it would not be exempt from 51% BEE ownership in order to qualify as a coal supplier to Eskom.
Matshela said that resistance to its demand for 51% empowerment was a legacy of apartheid. "What is actually happening is that the ongoing legacy of the pre-1994 economy is being confronted by the Eskom leadership," he said.
"This is the legacy that we have not worked hard enough to dismantle, and at times have been frightened to confront. Eskom has resolved to do something radically different," he added.
The heart of the debate appears to be the question of which code existing and new coal suppliers to Eskom are supposed to comply in order to satisfy their BEE requirements.
Said Eskom: "As part of economic transformation, Eskom partnered with the Departments of Mineral Resources and Public Enterprises in December 2012 in the development of the Black Emerging Miner (BEM) Strategy.
"This strategy has been largely successful, with coal from BEMs increasing from R1.7bn (6%) in 2012 to R6.9bn (18%) in 2015 and is projected to rise to R14bn in 2020," it said.
Koko added that mining firms had, instead, subscribed to the notion of "once-empowered, always-empowered" and "… a black ownership target of 26% rather than a minimum of 50% black ownership".
Mthenjane replied, however, that the current mining charter requires 26% BEE ownership while the Department of Trade and Industry's Code of Good Practice set an ownership target of 25% for broad-based black economic empowerment (BBB-EE).
For its part, the Department of Mineral Affairs said in a presentation to the portfolio committee for minerals on November 18 that it would seek a harmonisation between the existing mining charter and the BBB-EE Act, promulgated in 2015.
Asked by Power FM why Exxaro had not consulted with Eskom prior to constructing its empowerment deal, Mthenjane said the firm was restricted by JSE regulations in respect of disclosing the terms.
However, Exxaro had attempted on several occasions, even whilst led by former CEO, Sipho Nkosi, to discuss the generic issue of BEE – and other matters – with Eskom. "But we haven't been able to have conversation with Eskom about the issues affecting us," he said.
"When they do request to see policy, we will make it available," said Phasiwe. "Previously, they have complied with it. Anyone who wants to see this policy – we will make it available," he added.