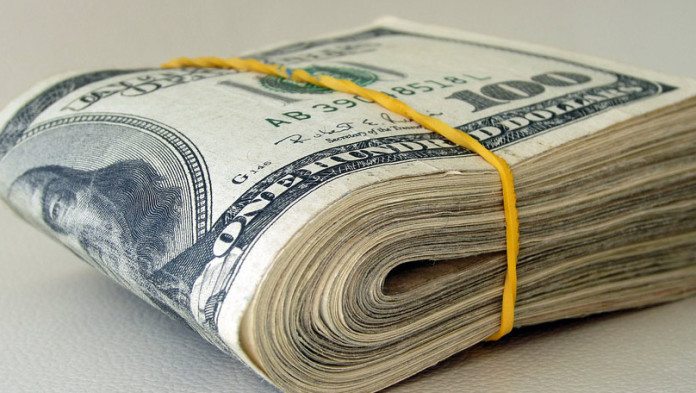 GOLD Fields has exchanged a portfolio of eleven royalties it receives, which generated $6m last year, for a 32% stake in Maverix Metals, a company listed in Toronto that consolidates such agreements.
Sven Lunsche, spokesman for Gold Fields, said that the company hoped to receive an uplift in income from Maverix Metals over time, but that the agreement also helped save it administration costs.
"These companies that consolidate royalty agreements are quite highly rated. Some of the royalties we have exchanged are producing gold, others are non-producing," he said.
Shares in Maverix Metals increased 31.5% on December 5 taking its market value to C$99.8m and representing a 279% return on a 12-month basis. Shares in AngloGold Ashanti, Gold Fields and Harmony Gold have gained 57%, 13% and 183.5% respectively over the same period. Gold shares have weakened since mid-2016.
The terms of the deal is that Maverix has bought the portfolio of eleven existing producing and non-producing royalties in return for 42,85 million common shares and 10 common share purchase warrants of Maverix. On completion of the deal, Gold Fields will own approximately 32% of the issued and outsttanding common shares of Maverix.
"We believe that the transaction with Maverix and its dynamic team provides the ideal platform to unlock the embedded value in our royalty portfolio through longer term exposure to the listed royalty and streaming sector, which has historically traded at premium market valuation multiples," said Gold Fields in a statement.
JP Morgan Cazenove said that since only five of the 11 royalties are on mines that are currently producing it was a "… strategically sensible disposal by Gold Fields, farming these minor assets to a specialist, plus retaining the upside to future royalty growth by taking a shareholding in Maverix".
The bank added that it ascribed a value worth immediately $24m to the stake in Maverix whereas it only previously imputed a "negligible value" to the royalty streams in Gold Fields' hands.
The royalty agreements in the portfolio, where Gold Fields has exited a prospect to another company whilst retaining a level of income stream, provide an interesting insight into the history of the group's exploration endeavours.
Royalties flow from prospects Gold Fields invested in which are as far afield as the Dominican Republic, to the Democratic Republic of Congo to Australia – which is something of a stamping ground for Gold Fields.
It includes 3% to 4.5% of gross revenues in the Viven gold mine in Western Australia currently operated by Ramelius Resources, and the 2.5% royalty on net smelter returns of Evolution Mining's Mt Carlton mine in Queensland Australia.
In terms of early exploration ventures, Gold Fields sold its agreement for 1% of diamond sales returns on the Nunavut Diamond/Three Bluffs project in Canada which is now operated by Committee Bay Resources.
Here's the full list of royalty streams sold in the transaction.