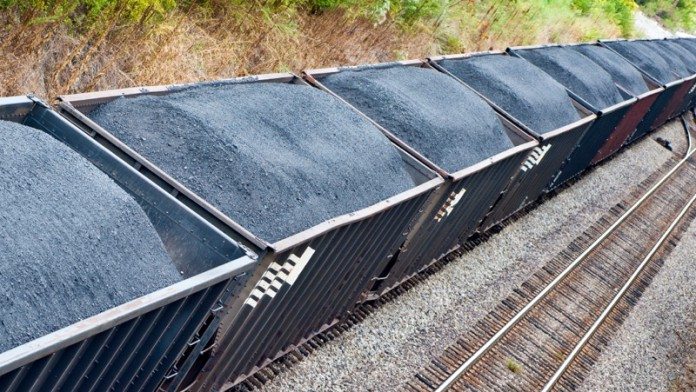 RESOURCE Generation (Resgen) has put a new deadline of mid-2017 for the $400m required to complete funding of Boikarabelo, a six million tonne a year (mtpy) thermal coal project in South Africa's Limpopo province.
The company also announced that it would raise an additional R550m ($42.3m) in joint venture with Transnet Freight Rail (TFR) for construction of a rail link that will connect the mine to the state-owned firm's main rail link.
In a letter by Denis Gately, Resgen's chairman – the first since an annual general meeting on November 23 – the firm identified key tasks it had completed prior to approval by lenders. Resgen said last year it hoped to complete the funding of the project by the first quarter of this year, and it reiterated today the process had taken longer than forecast.
"While this process has taken longer than originally anticipated, significant progress has been made with the engineering, procurement and construction and logistics contracts, reducing capital costs and our borrowing requirement," said Gately.
An unanticipated cost, however, was a mouth of mine to main line siding which TFR had originally undertaken to start as soon as construction of Boikarabelo began.
"TFR has recently advised that capital constraints prevent it from adopting this approach but that, as an alternative, it is willing to partner with the company to raise the required funds of approximately R550m to construct the link.
"Although this was a set-back, we are pleased to be able to report that discussions are taking place with potential funders," said Gately. These funders would include the Industrial Development Corporation (IDC) and the Development Bank of South Africa. It was hoped this part of the funding package would be complete by end-April – the same time as the package with major lenders on the balance of the project.
Resgen also said it was waiting on Eskom.
Boikarabelo was originally primarily planned to supply both the domestic and export markets which was the preference of the IDC and the Public Investment Corporation (PIC), but Resgen had since developed an alternative export-only strategy.
Said Gately: "As an alternative, we have developed a viable all export strategy which would be acceptable to PIC and IDC in the event that Eskom is unwilling to commit to a CSA (Coal Supply Agreement) within our required timeline.
"Either way, we intend to conclude these arrangements by end April 2017".
Resgen was also pursuing a strategy in parallel of supply coal to an independent power producer. A desktop feasibility had found that Boikarabelo was optimal if it supplied coal for a 400MW to 600MW facility.