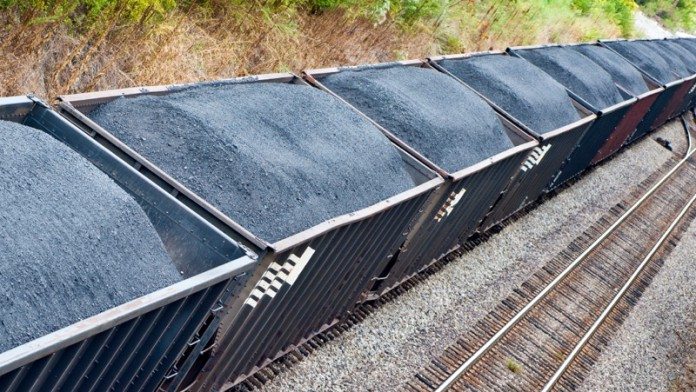 COAL of Africa (CoAL) and Pan African Resources (Panaf) discussed a joint bid for Keaton Energy in which the two would create a takeover vehicle and bolster it with Panaf's Uitkomst colliery, an industry source said.
The discussions were terminated before a bid was made.
"I can't confirm or deny anything," said Cobus Loots, CEO of Panaf when asked to confirm if the transaction had been discussed with CoAL, a coal development firm led by former Impala Platinum CEO, David Brown.
Brown could not be contacted at the time of writing.
"What was planned was the injection of Uitkomst into a joint bid vehicle with CoAL to go for Keaton," an industry source told Miningmx. "They noted to us that this is off the table," he added.
Mandi Glad, CEO of Keaton, said her company had not received information regarding a second takeover offer for her company. Wescoal Holdings lodged a takeover offer for Keaton on February 2. "We've had nothing as yet in respect of a competing offer," said Glad. "Should there be anything forthcoming, we will have to announce it."
In terms of its takeover proposal, Wescoal has offered Keaton shareholders R1.80 per share, equal to a 33% premium to Keaton's volume weighted 30-day average price at the time the offer was made public. It has the support of 77% of Keaton Energy's shareholders including the Pouroulis family, who own 26.4% of the company and trading group Gunvor through its investment vehicle Plusbay (26.8%).
However, Glad subsequently told Miningmx that acceptance of Wescoal's offer was not unconditional. Keaton said in November 2016 that it had received takeover offers from more than one source.
Uitkomst is a controversial asset for Panaf because it signalled a potential departure from the firm's gold focus strategy. It was bought in 2006 for R148m from Shanduka Group, the company formerly owned by South African deputy president, Cyril Ramaphosa.
"I took great personal risk in buying the asset but it has paid off," said Loots in an interview with Miningmx on February 22. He added that Panaf was looking to expand production at Uitkomst.
The mine is located in KwaZulu-Natal province and contributed R21.3m to Pan African's net profit for the half year, equal to 8.5% of the total.