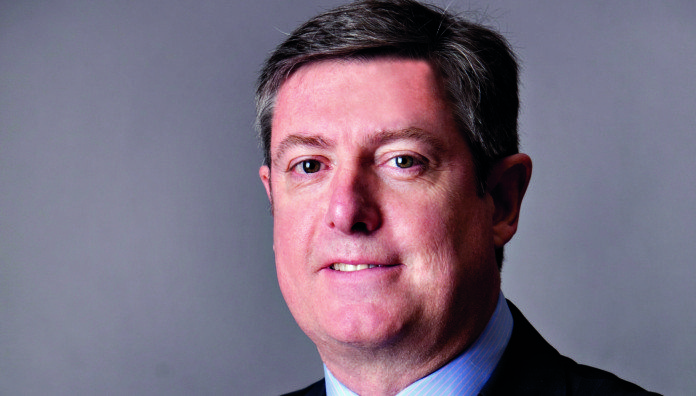 COAL of Africa (CoAL) has made the first important step in securing cash flow whilst it develops the $250m Makhado coking coal project agreeing to buy 91% of the Uitkomst colliery from Pan African Resources for R275m.
In a separate announcement, CoAL said its subsidiary Baobab Mining and Exploration, which is developing Makhado, had entered into a loan agreement with the Industrial Development Corporation to provide R240m for the project.
CoAL will pay Pan African R125m in cash, of which R25m will be a deferred consideration, with the balance settled in CoAL shares which are not subject to a trading restriction. The deal hands Pan African a R157m profit, inclusive of R30m in dividends, after it bought Uitkomst last year for R148m – amid much criticism.
Shareholders in Pan African wondered if the then newly appointed CEO, Cobus Loots, intended to take the company from its gold focus roots – a question against which Loots has fended against ever since. The sale of Uitkomst therefore fulfills a strategic objective for Pan African as well as an economic one.
Loots said that proceeds from the sale would be put to "the development of growth opportunities". "The transaction re-affirms Pan African's focus on our gold mining business, and again demonstrates our ability to conclude value accretive transactions to the benefit of our shareholders," said Loots in a statement.
For CoAL, the transaction must be the first in a series of planned acquisitions after Brown told Miningmx last month that his company would either consider the takeover of a larger company or a number of smaller ones in order to lock in cash flow whilst it worked on its development projects. CoAL attempted unsuccessfully the R1.29bn takeover of Universal Coal, an Australian-listed coal producer operating in South Africa.
David Brown, CEO of CoAL, said that the acquisition of Uitkomst would position CoAL "… as a potential consolidator with a management team capable of delivery".
The balance of shares in Uitkomst is held by broad-based trusts, including employees and communities, and a strategic entrepreneur's trust. Uitkomst is situated in KwaZulu-Natal province and produced 236,011 tonnes (and sold 327 202 tonnes, including buy-ins) contributing R21.3m in profits in the first half of Pan African's financial year ended December 31.
In respect of the funding details, Coal will issue about 261.3 million shares, equal to about 9.3% of its total issued share capital at an 8% discount to the Coal's volume weighted average price as of March 31 of 52 South African cents. The company closed at 50 cents per share on the Johannesburg Stock Exchange on April 4.
CoAL said the acquisition would be funded through internal cash resources and through the proceeds of $13m (R176m) equity investment in the company from Summer Trees, a Singaporean asset management company, and M&G Investment Management at a subscription price of 52c/share after CoAL issued 335.3 million shares.
Pan African has agreed to assist CoAL with the management and marketing of Uitkomst for six months after close of the deal which is expected to be in June. Pan African will not win a board seat at CoAL despite taking shares in the company.