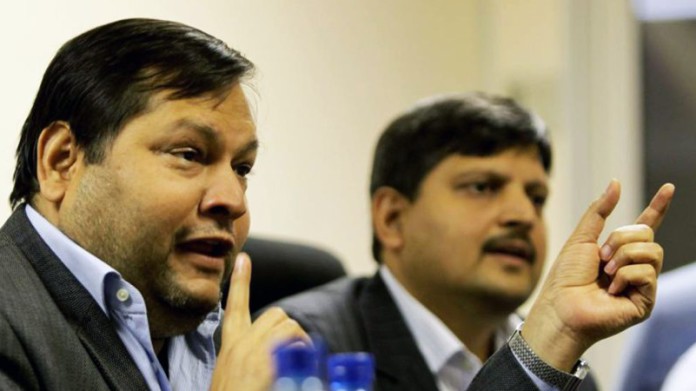 PRESSURE is building on Oakbay Resources and Energy, the Johannesburg-listed energy and gold company in which the Gupta family are the main shareholders, after its transfer secretary gave notice it was terminating its services.
The Gupta-owned company is also seeking a new sponsor after River Group tendered its resignation from June 1. However, the sponsor's resignation will not be effective until a replacement sponsor is sourced, said Oakbay in its annual financial results on June 4 which showed the company was running short of cash.
Oakbay said today Terbium Financial Services had given notice of the "… termination of their appointment as transfer secretary". It said the decision was taken by Terbium "… after their internal review and consultation within their management".
Oakbay said it was in the process of identifying and appointing a new transfer secretary. The effective date of Terbium's termination shall not be earlier than 31 July 2017, it said.
Cash resources at Oakbay Resources And Energy evaporated during in the 12 months ended February, but the company insisted it remained a going concern.
Cash and cash equivalents totalled R2.7m as of February 28 compared to R225m at the same point in the previous financial year owing to production losses and the repayment of a loan to Bank of Baroda.
"Management draws attention to the fact that, as at the date of this report, the current liabilities exceed the current assets by R15.9m and despite the continued losses management is confident that based on their assessment and the turnaround strategy implemented the group will remain a going concern," it said in comments to its financial statement.