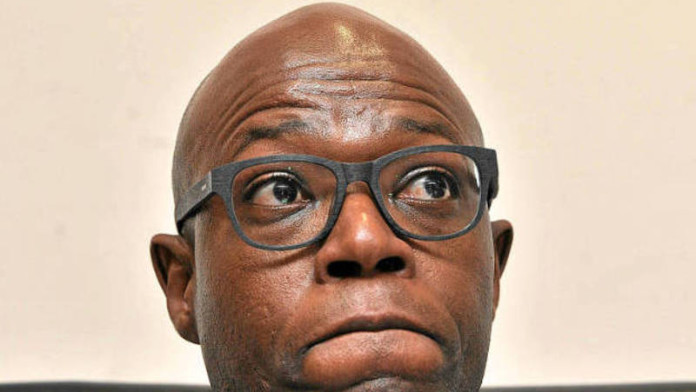 ACTING Eskom CEO, Johnny Dladla, said disciplinary action would be taken against his predecessor, Matshela Koko, in an effort to restore the standing of the power utility which also included improving the governance of coal procurement as well as stamping out executive conflicts of interest.
"I have had five executive committee (exco) meetings in the last 21 days, and I've made a request that no decisions will be taken outside those exco meetings," said Dladla. The sanitisation of Eskom's governance standards had been urged by Public Enterprises minister, Lynne Brown, who expressed a wish for an "unvarnished opinion", he said.
"Whatever decisions are taken will be documented and only once we have applied our minds," said Dladla. "No decisions will be taken in corners. They will be debated with exco."
It emerged in March that Koko had awarded a string of contracts totalling R1bn to Impulse International, an information technology company in which his stepdaughter, Koketso Choma, was a director. Eskom responded at the time that Koko had asked Choma to resign after realising the conflict of interest.
However, the subsequent investigation into Koko has led to a change of heart by Eskom. Said Dladla: "An investigation of Koko and his alleged conflict of interest with Impulse has been completed. We will pursue disciplinary action against him. The Minister of Public Enterprises has been informed of this decision".
Dladla also said Eskom had commissioned an independent review – one of many studies into Eskom's business practices – focusing on Trillian, a consultancy owned by Gupta family associate Salim Essa who also has a 21.5% stake in energy firm, Tegeta Exploration & Resources.
Eskom said previously it had no contract with Trillian, but it acknowledged today R495m had been paid to Trillian which had been contracted by Mckinsey & Co, the consultancy with whom Eskom had the master contract worth about R1.4bn.
Tegeta Exploration consequently bought Optimum Coal Mine out of business rescue where it had been placed by former owner, Glencore during Trillion's period of business with Eskom. In addition, a R2.1bn penalty imposed against Optimum Mine by former Eskom CEO, Brian Molefe, for supplying below specification coal was significantly lowered following arbitration to R577m.
Molefe had previously claimed there was no prospect of reducing the R2.1bn penalty against Optimum Coal. However, Anoj Singh, Eskom CFO, said today that an arbitration process had led to a compromise agreement. Of the R577m settlement, about R200 had already been paid in the form of an offset on coal supplied to Eskom by Tegeta.