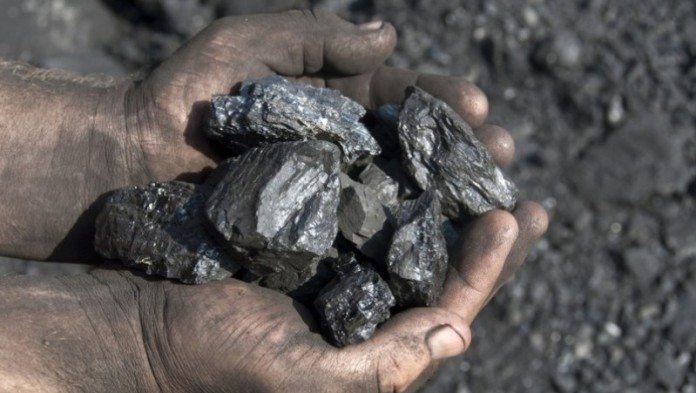 FUNDING and marketing risks were behind a review of Coal of Africa's (CoAL's) Makhado, a metallurgical and thermal coal project in South Africa's Limpopo province.
The Johannesburg- and London-listed company said earlier this week in a quarterly update that it put the project on review for board consideration in September.
The project would take 26 months to build and a further four months to commission from investment approval, but David Brown, CEO of CoAL, said the review of the project was more informed by the marketing plan.
"Selling 5.5 million tonnes (Mt) given the project's location would be challenging," he said in an interview. "We are in talks with AMSA (ArcelorMittal South Africa) about the quantum to fit its requirements.
"The project is also scoped to produce 3.2Mt of thermal coal, but we are looking at a smaller figure as disposing of that coal would be easier," he said. AMSA has faced challenging market conditions for steel and is known to be right-sizing itself for profitability.
Brown was also realistic about footing the capital bill on Makhado which is currently set at about $271m. "Trying to raise $300m off a market cap[italisation] of $100m is a bit of a stretch," said Brown. He added that in order to build a project of this size there would be excessive dilution of shareholders. "We want to keep equity upside for our shareholders."
"We still have to finalise the parameters of the review for the board and we hope to have that detail available in September," he said. Shares in CoAL are down about 35% over 12 months, but have recovered slightly in the last five days.
The company, which recently closed the purchase of the Uitkomst Colliery from Pan African Resources for R275m in a shares and cash transaction, said it continued to monitor opportunities for a second deal that would lock in further cash flow.
CoAL reported cash of $9.7m and restricted cash of $500,000 as of June 30 following the raising of a loan with the Industrial Development Corporation, purchase of Uitkomst and conversion of debt held by Yishum Brightrise Investment. It had also placed $3m worth of shares with M&G Investment.
CoAL has been concerned with keeping liquid since its appointment of Brown, in 2014. It has sold some assets, shut and re-engineered its previously loss-making Vele coking coal mine, and chipped away at legacy issues, the last of which was the payment to Rio Tinto of $8.2m for assets it bought around 2011/12.