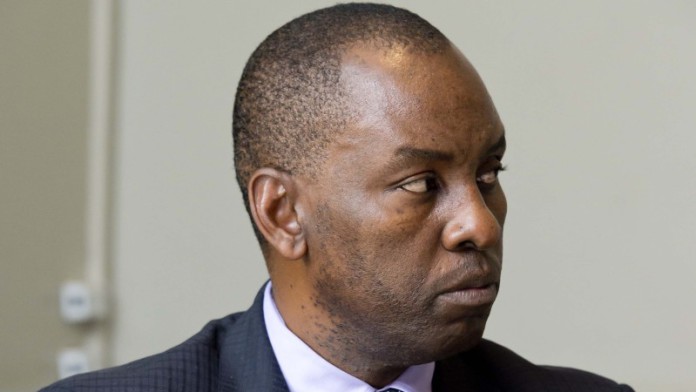 SOUTH Africa's Department of Mineral Resources (DMR) has implemented a moratorium on the grant of new prospecting and mining licences, according to the Chamber of Mines which said the action highlighted mines minister Mosebenzi Zwane's disregard of the crisis in the country's mining sector.
"This moratorium will effectively freeze investment, prevent many companies from restructuring and may lead to even more job losses in the sector," said the Chamber in a statement today.
Zwane was out of the country concluding a memorandum of understanding agreement with the Central African Republic in which it and South Africa will work together on geology, exploration, mining, processing and beneficiation of minerals. However, the DMR issued a statement later in the morning it which it denied the Chamber's claim.
"No decision has been taken by the Minister of Mineral Resources to implement the moratorium," it said. "The statement issued by the Chamber of Mines today is therefore misinformed … The Minister continues to appeal to stakeholders to engage directly with him on such important matters relating to the industry, and not rely on rumours, which only create confusion," it said
The Chamber had learned Zwane had instructed his regional offices to stop processing Section 11 new mining right or prospecting right applications by mining companies after July 19.
This is the date set down in a Government Gazette notice on July 18 in which Zwane sought to bring the mining sector to a standstill following the Chamber's application to interdict the DMR's earlier Mining Charter redraft. One effect of the moratorium is that a change of ownership of properties also requires new mining right applications. This means Zwane has stopped transactional processes after July 19.
Zwane's action also subverts his own notice in the gazette which called for interested and affected parties to lodge comments by August 4, and is a clear indication of the personal and individual nature of the DMR's response to its mining sector. The Chamber said the moratorium would "freeze investment".
Said the Chamber: "It flies in the face of the calls by the industry's trade unions for the moratorium proposal to be withdrawn and in terms of the Chamber's urgent court interdict application to have the notice and proposed moratorium stopped from being implemented and thereafter reviewed and set-aside.
"This demonstrates the DMR leadership's disregard for the crisis facing the mining sector and the negative implications that a moratorium may have on the viability of struggling mining companies and the jobs that could be lost as a direct consequence. At this time of crisis, the mining companies require the flexibility to restructure for survival," it said.
"The actions of the DMR Minister, first with the unilateral development and release of the Reviewed Mining Charter on 15 June 2017 and now with the implementation of this moratorium, shows scant regard for the viability of the mining sector, sustaining employment and the national interest," the Chamber said.
"The minister should withdraw the notice and not apply any moratorium."