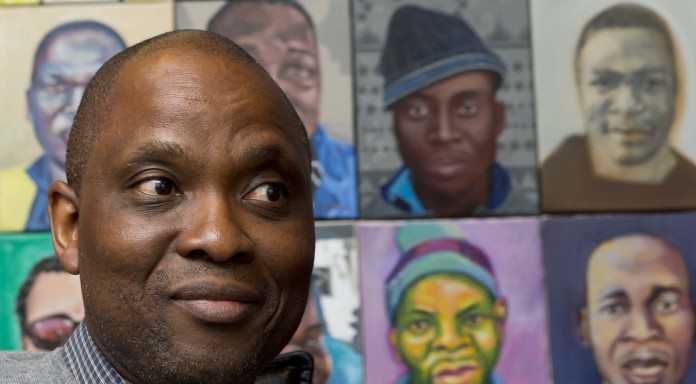 THE National Treasury's oversight of Eskom's coal procurement activities has had "a neutralising effect" on the process of signing coal sales agreements (CSAs), said Nombasa Tsengwa, head of Exxaro Resources' coal division.
"The Treasury clearance process has had a neutralizing effect because the issue of 50% black economic empowerment (BEE) does not feature in this conversation," said Tsengwa yesterday. "The Treasury looks at the economics; it is saying we are compliant in terms of the law and the Mining Charter currently."
The treasury has presided over new CSAs between Eskom and coal suppliers since the beginning of the year amid speculation and accusations that the utility's coal procurement has been negatively influenced by maladministration.
There was an exchange of words between Exxaro and Eskom earlier this year after Eskom's then interim CEO, Matshela Koko, described Exxaro's proposed replacement BEE structure as "a slap in the face" because black ownership in the company was to be reduced to 30% from about 51% previously.
Koko said Exxaro would find it difficult to conduct new business with Eskom which had earlier issued a diktat that said all new suppliers ought to sell 50% plus one share of their companies to black partners. Wescoal Holdings, for instance, has consequently met this criteria – a step it contends gives it a competitive advantage in South Africa.
Whilst 50% empowerment may be Eskom's "internal policy", and it has the right to prefer black-controlled coal suppliers, it is unlikely to be able to implement the policy owing to a declining lack of new investment in coal mining domestically.
Mxolisi Mgojo, CEO of Exxaro, said that while merger and acquisition was on the company's radar it would not invest in new greenfields projects. "At this juncture, there is nothing talking to M&A," said Mgojo. "If an opportunity make sense and is not capital intensive then it's something we will consider."
As an example of transactions it would pursue, Mgojo said Exxaro had proposed buying the shares in the Mafube colliery which it owns in joint venture with Anglo American. However, negotiations did not progress substantially after the UK-listed group opted to retain some of its coal assets following an improvement in the steam coal price globally.
Asked if Exxaro would be interested in buying Anglo's New Largo project, Mgojo said the preference was to look at potential acquisitions where properties were adjacent to existing mines. There was also an interest in developing energy solutions in the renewable sector described by Mgojo as supplying "the micro-grid" – units of 1MW to 3MW that could be deployed remotely.
Despite Exxaro's interest in growing its renewable energy business through its 50% held Cennergi, the firm's short- to medium-term focus was on improving the margin of its core coal business. It confirmed it would sell its Arnot, Moranbah South and North Block Complex operations. Matla was not on the chopping block. "We continue to review our assets on an annual basis, but Matla is not part of it. But it is ongoing process," said Mgojo who was quoted earlier this year as saying Matla may be sold.
Matla's Mine 1 was currently on care and maintenance while the remaining mine shafts – Mine 2 and Mine 3 – were forecast to produce 7.7 million tonnes (Mt) in the 2017 financial year against Eskom's contracted volumes of 10.1Mt. It was Eskom's responsibility to buy-in the balance of the supply deficit in terms of its CSA with Exxaro.
Total capital required for Matla, the contract for which expires in 2023, is up to R3bn in the long-term. Deterioration of production volumes is evident: the mine produced 8.2Mt in the 2016 financial year.
PAYOUT
Exxaro may pay a special dividend or conduct a share buy-back as part of a plan to distribute proceeds from the sale of its 44% stake in non-core asset, Tronox – a mineral sands business listed in New York.
"I know a lot of you have expectations about this. I hope we don't disappoint you," said Mgojo during a presentation of the group's interim figures in which it declared a 300 cent per share interim dividend equating to an increase of 210 cents per share year-on-year.
"We are really turning the ship and things are looking positive, but we cannot be complacent," said Mgojo. "We don't always meet your expectations but we try to add value to the business."
The coal market which forms the bulk of Exxaro's own operations, saw sustained demand while the group's 19.9% investment in Kumba Iron Ore delivered a R1.23bn contribution. Losses were also stemmed at Tronox.
Commenting on prospect for the second half of the financial year, Mxolisi Mgojo said the outlook for the coal market was positive although the rand exchange rate would continue to be volatile.