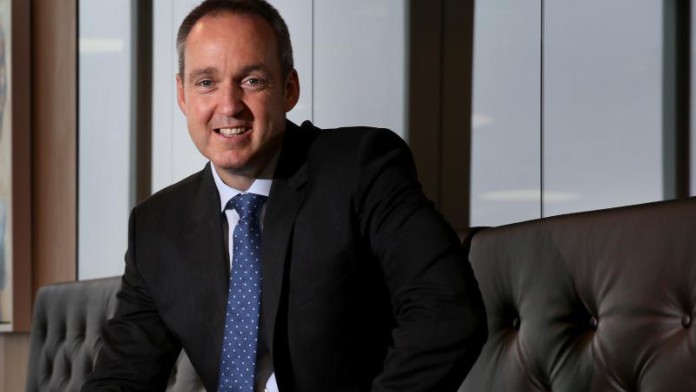 YET another mining group – this time diversified major South32 – has been forced to haul the Department of Mineral Resources (DMR) into court to get a mining right granted in terms of the Minerals and Petroleum Resources Development Act (MPRDA).
South32 took the legal route after experiencing some two years of delays from the DMR over granting its Section 102 application for the amendment of the Klipspruit Colliery mining right which was required before the group could go ahead with the Klipspruit life extension project.
That project is estimated to cost US$265m (about R3.4bn) and, according to CEO Graham Kerr, is still "pending final investment decision".
An industry source told Miningmx that South32 had been "messed around for the past two years" by the DMR over the Section 102 application which will add additional mining ground – that the group already owned – to the existing mining right. The source added South32 management finally "lost patience" with the DMR; opted to go the legal route and had the Section 102 application granted immediately.
Asked for comment a South32 spokesperson told Miningmx that: "… the matter was presented before the High Court on Thursday, 17 August as the approval of the Section 102 application had taken longer than expected.
"We are pleased with the High Court's decision to grant our Section 102 application for the amendment of the Klipspruit Colliery mining right, which includes the proposed Klipspruit Extension Project. A final investment decision for the extension project is expected in the first half of the 2018 financial year, pending completion of our internal approvals processes."
South32 is one of the major remaining coal producers in South Africa, but the group's output dropped in the year to end-June 2017 and is forecast to fall again in financial year 2018. The investment in Klipspruit is crucial for the group to turn around the declining trend which Kerr has indicated should happen from financial year 2019.
South32's South African coal mines saw saleable production drop by 9% to 28.9 million tonnes (Mt) in the year to end-June (previous financial year – 31.7Mt) and is forecast to fall further during financial 2018 to 27.5Mt. Kerr said a 7% recovery in total coal production to 29.3Mt was anticipated for financial 2019 "with on-going development".
The group runs four coal mining operations in South Africa: Khutala Colliery, Middelburg Colliery, Klipspruit Colliery and Wolvekrans Colliery producing coal for both the domestic and export markets. South32 employs 4,860 full-time employees and 4,400 contractors on these mines.