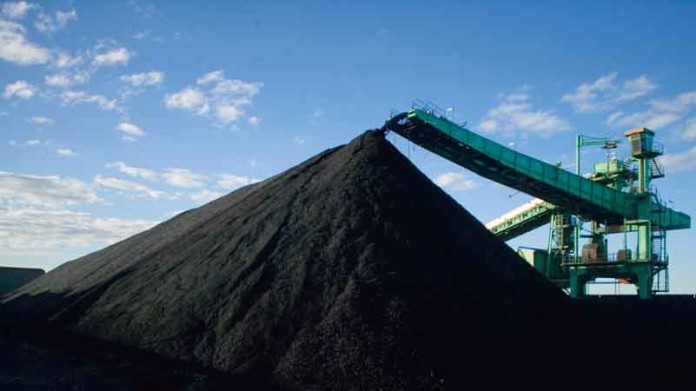 GLENCORE may add its name to the companies hoping to take the former Gupta family thermal coal business, Optimum Coal Mine, out of business rescue.
According to a market source, the Swiss-headquartered mining and commodity trading company is considering its legal position in respect of Optimum Coal Mine, a company it put into business rescue proceedings in 2015 citing "unsustainable financial hardship".
Glencore declined to comment.
According to a market source, Glencore is investigating that given the manner in which it parted ways with Optimum Coal Mine, and another company, Optimum Coal Holdings, the process may have been illegal. Included in the package of companies, which was bought out of business rescue by the Gupta's Tegeta Resources in 2016, is export entitlement at Richards Bay Coal Terminal (RBCT) which Tegeta said it had sold for R2.97bn.
Former mines minister, Ngoako Ramathodi, alleged last year that Eskom chairman, Ben Ngubane, pressed him to blackmail Glencore – an allegation Ngubane dismissed as "preposterous". Ngubane's relationship with the Guptas, however, was last week raised in a parliamentary inquiry into Eskom. Ngubane declined to comment, preferring to see the outcome of a separate inquiry on state capture.
Were Glencore to enter the race for Optimum Coal Mine, which was last month placed in business rescue proceedings by its current owner, Tegeta Resources, it would complicate efforts to bring the Optimum mine and Koornfontein mine back into production.
In the last seven days, a number of companies put their hands up for Optimum Coal Mine including Seriti Resources, a black-owned consortium which was created to buy the domestic coal mines from Anglo American.
Exxaro Resources has stated an interest in buying the export entitlement to RBCT which is held in Optimum Coal Mine whilst a third party, a newly created consortium called Phakamisa has also expressed an interest.
In buying Optimum Coal Mine, the Guptas also purchased the Koornfontein mine. The two mines supply Eskom with a combined 7.9 million tonnes a year of thermal coal. Optimum supplies a portion of Hendrina power station's coal requirements, while Koornfontein supplies 100% of Komati power station.
The two mines were idled in late February after the National Union of Mineworkers (NUM) called a strike following non-payment of salaries by Tegeta Resources.
According to a statement from the NUM last night, its workers have returned to work although Miningmx is attempting to confirm this, and under what conditions the workers have returned to their posts at the mines.