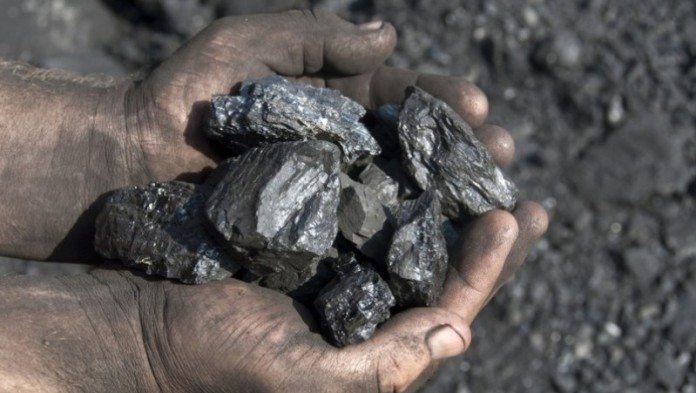 A COMBINATION of short-term and long-term coal procurement contracts would restore the integrity of Eskom's primary power supply, a strategy that would include the recapitalisation of at least two of its fixed-cost coal suppliers in a return to the model, the utility said.
"We are getting approvals to invest in our cost plus mines," said Andre van Heerden, senior manager of integrated planning at Eskom. "Two [contracts] are expiring in the next 24 months and those are being renegotiated," he said. Van Heerden was responding to media questions at Eskom's State of the System update in Johannesburg today.
Former Eskom CEO, Brian Molefe, famously upended the electricity utility's cost plus coal procurement model in 2016 shortly after his appointment, saying that Eskom didn't want to own the bakery (the mines) when all it wanted was the bread (coal). The model, which has its roots in the Seventies and Eighties, allows for Eskom to exclusively secure coal of a certain quality and at a price set several notches above the cost of production in return for the utility paying for the mine development and resource renewal.
As a result of Molefe's decision, Exxaro Resources shut its Arnot mine, a cost plus operation which Eskom was obliged to expand at its own cost in terms of the contract. Another Exxaro mine, Matla, needs a R1.8bn reserve and resource replacement project in order to maintain the contracted 10 million tonnes/year (Mtpy) to Eskom. Currently, Exxaro is supplying about eight million tonnes annually to Eskom's Matla power station.
Exxaro Resources CEO, Mxolisi Mgojo, said at the group's annual results presentation in March that initial negotiations regarding Matla had opened up with Eskom.
Van Heerden also outlined other coal procurement measures including a call for tenders to supply 100Mt over the long-term as well as coal supply that would secure the primary energy requirements of its new power station build, Kusile, for its 60-year life of operation. Both tenders had closed and negotiations with potential suppliers were underway.
"This is all in the process of being evaluated," said Van Heerden. "We won't see a lot of coal flowing from the 100Mt tenders in the next 12 months as that is aimed at the longer term, but it gives the market a view as to Eskom's needs," he said. Van Heerden added that it had a coal procurement shortfall of between 14% to 16% – a situation about which he was unperturbed. "We don't want an over-commitment and have a Medupi situation," he said.
Eskom has paid billions of rands in penalties for being unable to accept coal from Exxaro's Grootegeluk mine as Medupi was not commissioned on time.
Van Heerden said that the breakdown of mines formerly held by Tegeta Exploration & Resources, a Gupta family company, meant that some 8.5Mt of coal supply was vulnerable. "In the 2018 financial year, we have 23 contracts fluctuating between six months and 12 years that we are in the process of negotiating," he said.
"At the end of October, we were in a fairly healthy position where only twp power stations were below the miniumum [35 days of coal inventory] and even then they had 30 days of coal. So at very short notice, we had 8.5Mt of coal that was lacking owing to Tegeta which is why took the short-term steps," he said.