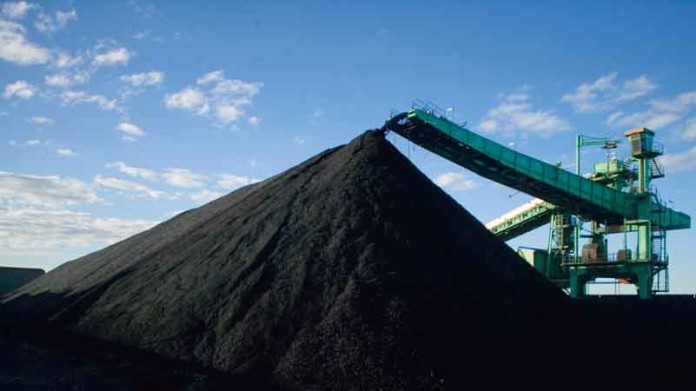 ESKOM'S drive to procure more coal has given the prospects of Glencore, Anglo American and South32 – some of the largest diversified mining firms listed on the JSE – a welcome boost mainly because it has stoked concerns of a supply deficit in the export coal market.
Eskom said earlier this month at its State of the System update that it had won National Treasury approval to embark on a major coal procurement drive as well as recommit to the cost plus financing model. All in all, it wants to lock in about 85% of its primary energy requirements which is in excess of 100 million tonnes (Mt) of the fuel.
Former Eskom CEO, Brian Molefe, somewhat infamously ditched cost plus funding – a system in which Eskom pays for the capital cost of mine development and resource replacement –  claiming that the power utility wanted to own the bread (coal) not the bakery (the mine).
As a result, Exxaro Resources was unable to reach a new coal sales agreement with Eskom regarding its Arnot colliery which was subsequently shut. The R1.8bn required to keep the Matla colliery operating at its contracted 10Mt per year to Matla power station is also required of Eskom, but hasn't been forthcoming until now. In the meantime, supply from Matla – which is also owned by Exxaro Resources – has fallen to 8Mt per year.
The impact on the coal price has been dramatic.
Seaborne traded thermal coal has pushed through $100 per tonne – a price movement supported by a 15% first quarter increase of coal imports into India of which a quarter was supplied by South African exporters. But Eskom's drive, presumably on pretty good terms for the miners, has removed export tonnes from the market, hence the upward move in export pricing.
According to Goldman Sachs, Glencore's pretax earnings will receive a 6% upgrade on the bank's previous estimates, equal to $1.2bn. Of Anglo American and South32, Glencore is the most exposed to the coal price with some 58Mt exposed to Newcastle pricing (coal exported from its Australian mines) and a further 20Mt from Richards Bay.
Anglo American has 18.5Mt of coal exposed to Richards Bay pricing which, at the higher coal price, translates into a $320m boost to pretax earnings, or 5% of earnings before interest, tax, depreciation and amortisation (EBITDA). South32 meanwhile, which is in the process of selling down its exposure to thermal coal, will receive a 9% EBITDA boost.
Eskom's re-dedication to cost plus coal investment model is a huge positive for Seriti Resources, an unlisted black-controlled consortium which has Mike Teke, the former president of the Chamber of Mines as its head.
In January, Anglo American announced it would sell its New Largo coal project to Seriti Resources for R850m. New Largo has long been identified as a supplier to Eskom's Kusile power station which needs about 16Mt per year of coal at its 4,800MW capacity output. Building New Largo, however, without Eskom's balance sheet would be a tall order for Seriti as the mine could cost billions of rands.
"I'm looking forward to working with stakeholders," said Teke. "I want to sit down with Eskom and come up with a CSA [for New Largo]. It will be possible to secure life of mine supply, but we will need to look at how quickly we develop the mine: it might be in phases," he said. "I'd also be interested to work with other suppliers into Kusile," he said, suggesting that New Largo production could also find its way into the export market. "To be honest, I don't know the shape of the new contract with Eskom or whether it will be cost plus, but I want to make sure South African Inc. works quicker," he said.