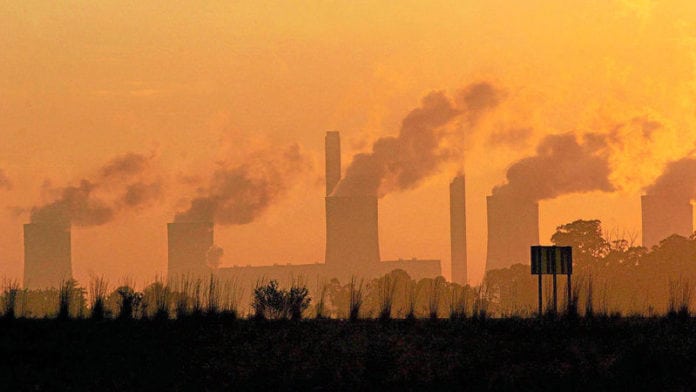 RESOURCE Generation's (Resgen's) hopes of closing funding for its Boikarabelo project in South Africa's Limpopo province were dealt another blow after one of the key lenders said it was re-assessing its policy regarding thermal coal investments.
Said Resgen in a quarterly update: "At a meeting held on 27 July, the board received an updated from the lender's deal team. It is understood that the credit submission is complete and has the support of the lender's deal team, although it is yet to be tabled for credit approval".
However, there was potentially bad news.
"The company has been informed that the delay now relates to a broad-based internal review of the lender's organisation's ESG [environmental, social and governance] investment criteria," it said, adding that it hoped to meet with the lending during the next two weeks. A contingency plan would also be developed.
There are three lenders to the R6bn project which requires R4bn for completion. One is the Industrial Development Corporation (IDC), a state-owned development bank, which is supportive of the project on the grounds of its developmental mandate. One of the other lenders is also wary of Resgen's ability to attract working capital finance of some R650m to support it during the project's 36 month ramp-up period.
But it is the third lender that is threatening to put the project at risk. "At this time, the board believes that is not prudent to set a timetable for final credit approvals and will keep the market informed in accordance with its continuous disclosure obligations," it said.
Banking and investment institutions, as well as companies, have increasingly turned against investing in thermal coal projects. Anglo American said recently it was not planning on investing in new thermal coal mines beyond a seven year horizon whilst South32 is currently assessing its options ahead of selling down its South African thermal coal mines.
In June, Royal Bank of Scotland added its name the growing number of banks that want to reduce their exposure to coal mining, saying that it would not directly finance thermal coal plants or mining companies that generate more than 40% of their revenue from coal.
This followed a similar decision in April by HSBC in which it stopped funding new coal power plants, oil sands and arctic drilling. ING and BNP Paribas have made likewise investment decisions.
Resgen has been involved in an almighty struggle attempting to get Boikarabelo construction on the road, a project that is scoped to produce six million tonnes of thermal coal a year in its first phase.
One of the other headwinds has been Singaporean commodities trader, Noble Group, which is trying to push through a recapitalisation plan, a version of which was opposed by one of its own shareholders.
Noble holds a 13.7% equity stake in Resgen and is bankrolling the company while it attempts to raise the funds required to build the mine. On December 7, Resgen said it had a signed a further extension of the 'facility agreement' with Noble Group to borrow an additional $3.8m. This brought the total amount made available by Noble Group to Resgen to some $32.2m.