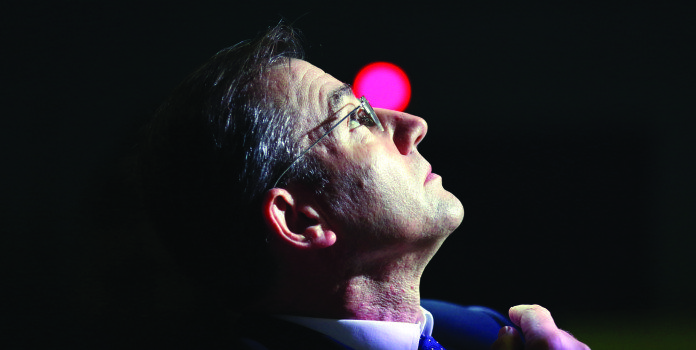 GLENCORE turned in solid production numbers for the second quarter and first half of its financial year, a feature of which was the ramp-up of Katanga in its African copper division.
Quarterly copper and cobalt production both increased year-on-year by 10% and 51.6% respectively following the restart and ramp-up at Katanga, as well as the commissioning of the Katanga cobalt circuit.
The only real blips was a 5% drop in lead output guidance to 280,000 tonnes while coal output would be 1.5% below previous guidance at some 132 million tonnes (Mt). However, the performance of Australian coking coal of some 1.8Mt was far in excess of the forecast of RBC Capital Markets which had expected 1.2Mt in production, and helped offset the weaker thermal production from Glencore's South African assets, it said.
"An overall strong operational quarter has seen Glencore deliver production above or in line with our estimates on all of the key commodities – copper, zinc and coal – representing approximately 88% of 2018 EBITDA on our forecasts," the Canadian bank said. It added that African copper had also ramped-up quicker than it had modelled owing to Katanga.
What's currently most interesting about Glencore, however, is the dichotomy between its production reliability, its strong positioning amid a tightening commodity market, and the under-performance of the group's share price which appears to be dominated by exogenous factors, notably the risk of a US Department of Justice (DoJ) investigation.
The broad agreement is that Glencore offers significant value.
"While we acknowledge that the DoJ subpoenas have created something of a shadow over the stock, we continue to focus on Glencore's compelling fundamental metrics," said Credit Suisse in a note on the production numbers.
On July 3, Glencore said the DoJ had asked it to "… produce documents and other records with respect to compliance with the Foreign Corrupt Practices Act and United States money laundering statutes". It added that: "The requested documents relate to the Glencore Group's business in Nigeria, the Democratic Republic of Congo (DRC) and Venezuela from 2007 to present".
"We estimate Glencore is on track to deliver peer-leading volume growth over the next three years (and earnings growth)," said Credit Suisse. "We believe Glencore could deliver approximately 7% CAGR volume growth over the next three years. Glencore's high growth and latent capacity (i.e. low capex expansion potential) advantage mean it has the highest near-term FCF yield amongst its peers," it said.
Said RBC Capital Markets: "We continue to see attractive investment value in Glencore with shares trading at 3.2x 2019 EV/EBITDA vs global peers at 5.9x. With a cautious approach to the sector in what we see as tighter economic conditions and a slowing China, we reiterate our Outperform rating and 400p price target". AB Bernstein's Paul Gait has an outperform on Glencore with a target price of 500p/share.
Shares in Glencore are currently trading at 326.75p in London. On a 12-month basis, the stock is 1.5% lower but over the last six months it is nearly a quarter lower.
One bank unhappy with the production numbers was Goldman Sachs, especially the slippage in coal which resulted in a 3Mt reduction in guidance. This was small in the context of Glencore but "… nevertheless disappointing.
"Today's numbers, coupled with the bearish outlook towards miners, are likely to be taken slightly negatively by the market, in our view," it said.